Home
Footprints USA Investments
Hotline                        0847867865
*Related 'new company,' websites...
For advertisers,
investors,
stakeholders and other media personalities,
please
call our Hotline number...
Related websites;
www.footprintsfilmworks.com
www.ffnews.co.za
www.footprintsfilmworks.co.za
www.footprintsfilmworks.net
OR type Footprints Filmworks in your Search ENGINE

of choice...!!

Welcome to Footprints USA Investments, located in
Philadelphia,
United States...
Footprints USA Investments is owned 26% by Footprints
Filmworks and has been
in operation since 2010, with the assumption of 'taking-over,'
the chatting community
of The United States...Since inception, our Managing Director
has prolonged with investors
to bargain deals into the company that SHOWCASE the
company brand internationally...
Click 'n Play INTRODUCTION...
Footprints USA Investments started with eight employee's with
very little capital, and has
today managed
a 3% market share of the chatting community in The United States,
and our plans are to 'capture-'n-seize,'
the market by a minimum of 10% by 2016...
It's a simple concept, Footprints USA Investments as the company has
invested into Footprints Fuzz Forums, Footprints in Philadelphia,
Footprints in Los Angel es, Footprints in Texas and the
up coming
award winning presidential film-"My Father, The President."
If you were to read the icon "My Father, The President,"
it would
provide an insight into the fictional film, that encapsulates
the future
of The American dream, since President George Washington...
It's as simple as A, B, C, as Footprints Fuzz Forums is a free
downloadable
forum that can be installed into your personal website without
any hassle.
The way the company generates an income from
Footprints Fuzz Forums,
is by our advertisers who ADVERTISE on our forums for
a minimum of
$8 dollars, per month, per website...It's simple, It's quick,
It's Footprints...!
Shares are hereby offered at $1000 dollars per share in
Footprints Fuzz Forums,
or the investor may choose to ADVERTISE his/her company
brand for a minimum
of $8 dollars per community forum, or the investor may
choose to purchase
whole shares into Footprints USA INVESTMENTS @
$5000 each, from an
allocated 10 000 shares on offer, from which 39%
has already been sold.
Each FOOTPRINTS series; Footprints in Philadelphia, Footprints in Texas and other
upcoming initiatives
by Footprints USA Investments is sold on a blanket basis to the largest investor with
bids starting
at $100 000 per documentary that encapsulates the city life of the community, the friends
and folk of the city, beautiful landscapes and inspiring interviews with millionaires, billionaires,
community leaders and You&I...Each documentary operates on it's own, and normally goes
BUST after two years of production...Our asking price is a minimum of $100 000 dollars,
excluding take on fees, as the company sponsors the entire project, as part of
our leadership program in The United States...
The company that pays the $100 000
dollars over a period of three months, advertisers his
business as the leading business
in that community and serves as an adviser to the
production team...Each film that
is paid for by the company brand, does not necessary
form part of an investor, unless
stated otherwise...
Our managerial team is led by Uncles, Aunties, Brothers and Sisters who have all supported
us towards the building of the company label, and we are still in requirement of web designers,
businessmen, actors, actresses, reporters and other key staff to support the hierarchy of
growth...Current Managing Director of Footprints USA Investments,
Mr. Michael Grobler
says that when share holder Mr. Omar Abdulla had visited
The United States in 2009,
his dream was to launch Footprints USA Investments,
presenting an opportunity
to everyday residents who choose to post their advice
to the public, businesses
who choose to see their business on screen, and other
socialites who saw
the opportunity for cost efficient media advertising...
Whether you are a small-medium business operating in
The United States,
or a personality that wants to showcase her talent in
our documentaries,
kindly move towards the Contact US button on
this forum and we
will gladly assist you.

NB: As an added bonus to American residents,
we may create/build
your website over the telephone within thirty
minutes of calling us
with an initial website premium of ONLY $500 dollars
for 5 pages.
Call us today to build your company, personal or
family website
today. ONLY with Footprints USA Investments.
Invest. Advertise. Share.

Information pulled from: www.footprintsusainvestments.com

-----------------------------------------------------------------------------------------------------------------------------
"My Father, The President..."
* Information may be fictional when going to press...
----------------------------------------------------------------------



'My Father, The President,'
Chapter One



This is my true love story with falling in love with 
The PrinCe of my Dreams...'
Omar Abdulla....

Since it was the year 2025 we had worked on several trend
s and learn't from our folks

the importance of yesterday, the meaning of tomorrow
and the risk of the future...

I am a South African white woman who wrote
this story more than
five years ago with

the support and guidance of my friends, my community,
'my dreams,' and my ambitions...


I am able to tell the story that would perhaps leave
'shadows-of- passion,'

in ones heart, ones mind, ones body and ones spirit...

I heard stories about Abdulla long before he
became President of South Africa
and

since we have had endless-moments discussing
his past, his present

and his future I have learn't that

he has always stood with the teachings of his father...

His father who turns 81 this Summer says that his son

had worked 'hard-n-smart,' to achieve his
dreams from his father...

Abdulla who has worked to

become one of the nations 'Superstars,' has become a

well-known celebrity in South Africa and internationally...

My story of meeting and falling -in- love with Omar's

tarts in early 2010 where he

'smirked-n-joked,'

with me at a local community bazaar...

At that stage when we met he had just completed
his Bcom in Risk Management

and was studying the importance of

leaders who left a 'successful footprint,' in society...

I am from a middle-upper class family whilst Omar is from
the community of Durban

where he grew up...After him completing with his degree
at the University of Westville

his family traveled to a nearby Gauteng community-Laudium...

My name is Alison Kells and this is my true story with
falling -in- love

with a guy whom

perhaps knew what the future held for both of us...

When he first traveled from Natal to Pretoria he had dreams

to pursue by working for the Johannesburg Stock Exchange...

Alison: Perhaps the day will come when I see thee in the
'shadows-of-passion,'

who follow me in my sleep..

Omar: Good Morrow Alison, What's cooking
good looking...?

This was the first Saturday that I had met with Omar at a local
community bazaar...He wore

an olive coat, and a mustache, with long sideburns,
and the weather was

gloomy and glum...

At that time Omar was not this power-hungry personality
because I suppose he had the

backing of the entire country with his

associations in the media, banking,

finance and insurance fields...What attracted me to

Omar was not his sense of humor-it was his

'touch of class,'

that perhaps had even me bedazzled and dazed...Whilst the
community of

South Africa might value this written assignment by me,

I am still doing my best to showcase his talent to
the best of my ability...

My ability

has always been to woo Omar to the best of my gall...

You see, as a White woman I have become
accustomed to

people who learn from their fathers...
My first glimpse of Omar was when I peeked

from an angle to see what he was doing...

I learn't from Omar, from the first experience that family
was the key to success

towards ones mind, ones body, ones heart and ones spirit....

Then after pondering and wondering who is this Inspector
who walked with a cane,

he seemed young, after my second glance...


I grew up in Gauteng in the community of South Africa
where the country is

probably run by business sharks who 'think they know it all...'

I've always read American media about the girl who falls
in love with

PrinCe Charming,

but to me the risk of running for the South African
presidency prompted me to

'focus my attention,' on this guy whom I saw long before
the world knew about him...

I then noticed from a far glance, that he was at
the bazaar,

and his hairstyle seemed bizarre,

quite frankly, in Spikez...

.When Omar and I finally fell in love he always said that
his greatest teaching

was from the teachers who taught him the importance of

'doubling ones risk,' on the o p p o r t u n i t y of tomorrow...

I was 18 years old when I met with Omar in 2010, that frosty,
  dearyafternoon, where

I thought the sun would never come out...

He was 26, a mere e i g h t years older than me...

I've always admired a person who stood tall based on his
own achievements

and not of those who stood on other people's shoulders...

I was quite a dreamer myself before I met Omar,
and perhaps I was saving

myself for a person who could 'win my heart,'
quickly- with the utmost of class, elegance,

finesse and love...His w o r d s will always leave
a f o o t p r i n t in my heart

when I often read stories about him in the local
newspaper and related websites...



Sometimes I sit at night thinking how I supported and loved Omar
for him to be

where he is today...I guess in the year 2010, I was mixed
up as to what I wanted

and chose this dude who taught me that with

s i m p l e words he could stem my heart into something
'out of this world...'

When films were released about Omar Abdulla
regarding his media profile

I started to get attracted to this guy who actually
had 'spunk&funk,'

even on and off the camera... Although Omar was
somewhat playful in his

manner, he had always achieved beyond his potential...

At that time he was working with the South African
Stock Exchange

with business mergers and international companies...

I knew that if Omar, could just see me once he would be
attracted to me because firstly

I was a young white female and secondly I knew
that Omar had taste in style

when it comes to women....

At the third glance, I knew I was in love with him,
with his wavy hair and unbrushed

eyebrows...I had heard 'town-talk,' about him,
and what was said in actual fact,

were two total different perceptions...In the articles I read
about him, he always seemed

to have it all, that red Ferrari, that funky perfume,
or that Ray Ban Sunglasses...
But over time,

I learnt that he is a really shy guy with no sense in letting
a woman be herself...

Although I have heard that he dated bombshells
as girlfriends

he had never dated a white-woman who 'could-n-would,'
compete his aggressive

and prowling personality....

The second time I met with Omar was when he called
me from his office stating

that he wanted to meet me on the basis of creating a

'community leadership project,' for the local community....


Omar: Hi Gorgeous, we enjoyed a good conversation at the local bazaar,
I was pondering,

if you could drop by the office later on...

Alison: I will be available for two hours but you will have to hurry
as I have meetings

booked up the entire week...You have have to come
to my crib...

Omar: My, My aren't we being folly today...

I enjoyed to meet my people who showed interest
in my business...

Although when I met with Omar I was 18, I
still had a matric

examination behind my name...

I remember it was April 2010 when he called me to
discuss a business proposition

he had with me....I remember at that time I was
seeking employment in the

local community as anything, as long as I could
work for someone

and add value to some-one's business....
So when we met on that treasured

Sunday Evening, the door-bell rang....

I knew it was him, so I sprayed on a little extra of my
favorite perfume....DKNY.....

When I opened the door, he looking dashing in
a black tuxedo and red bow-tie...

Alison: I waited for you, the entire day....How are you doing...??

Did you receive my job CV for the job
opportunity at your firm....

Omar: Yes, I did, I have read some of your
achievements and think that

you have such a long way to go...
Perhaps we could discuss

what features of yours you would like to
work towards to further enhance your career...

I wanted to tell him, I wanted to be everything,
and yet my words was like silence...My

heart was pounding and the throb in my
throat was perky...

Alison: I have been so confused as to what I
want in the future....

I am only 18 years old and I feel that my
parents have given me so much...

Sometimes I think that they have over-invested
in their daughter...
They say that daughters

are the father's roses and the thorns remain the sons...


Omar: (Laughs)- Well, someday you will thank me
for coming to visit you today...

I know that you have worked towards your dreams
Alison, yet I feel that I can help

'bring you up,' if you join our business

enterprise in this week...

Not to sound 'too happy,' I tried to play it safe
by asking him what

basic requirements I should adhere to including
salary packages

and the opportunity for 'outstanding work...'


I remember when I met him on that Sunday Evening, he
looked more handsome

than the first time I seen him...His rosy cheeks,
his powder smelling body, and his

kissable lips all looked too proper that this was
a business meeting...

I remember one of his friends told me that
Omar is like a f r e a k who gets hotter

and hotter 'each day...' She had pined over him,
and never won his heart, because

sometimes lovers choose not to allow
others in their sparkle...

We kept on speaking and talking
about his businesses,

but somehow I felt that his business-talk
was a ploy to try one of his tricks...

I have heard that Abdulla always had a way
in which he sways his women...

Although I was only 18 at that time,
I always dream't of meeting a guy who

really worked with the way he thinks....
In those days I was the type of girl

who sat at home, waiting for people to
approach me and use their energy

to create new talent...

Abdulla said that he was working on becoming
the President of South Africa

and was planning to launch 'leadership speeches,'
throughout the community

within the year that required my support, guidance, love
and ambition to work on his time....

I figured that I had nothing to loose and not to mention
that I kinda liked this guy...

Before he left my home, he asked me to
take a walk with him to

the carpark where he parked his vehicle....

Alison: My papa taught me to have respect
for the gentlemen I meet for business

and pleasure and I am asking you if you had one wish
what would you wish for....

Omar: If I had one wish, I would wish for a thousand more...

Alison: And, whats your perception on love...?

Omar: Well, I have been in love before, so I would not
truly, madly, deeply,

know the meaning of love...I have decided to think about your

job opportunity and will call you later tomorrow...

I have never really looked at an Indian male with so
much lust, magic,

happiness and style in my heart...

Many nights I would l a y awake and write letters
to Omar, that I would store

under my pillow...He never read one of them...

I felt peltered that I could not drown him with my love, and the

way I was...Although we were working together, I
always watched his sales ratio's

and how well he was selling...To me, if I see someone
win, I win, whilst Omar was

the type of guy that wanted it all...

He never settled for second best, and always looked

at the tops of our company...

This was the time in my life where I did not know
what to do as towards the future

of what Omar and I dream't about...

Over the next few months we continued to chat and
speak about what people in South Africa

that would like to see as a 'changing mechanism,'

that could heal the wounds of the past....

I remember one evening he said that the past of
South African's was not

as bad as foreign leaders had said....I

was quickly learning from Omar because of his
speed and coping mechanisms

within the 'uBuntu of South Africa...'

During the Winter of October 2010, Omar was
being sought-off
selfish towards

his ideas because he was constantly being pulled apart by
his friends who complained

about his lack-of-passion on days that Sabbath leaders in
Polokwane will remember....

It was almost a year that Omar and I had since met
and I was starting to feel

as though that I could not push him too hard or too
fast because I loved him so much,

more than perhaps his own family will dare...

Alison: So Omar, perhaps we should consider marriage

since we have been dating for the last one year with
you being all

'quirky with me,' in these months.....

Omar: You know Alison, Marriage is something our
g r a n d p a r e n t s prepare for us...

We have to remember and consider our teachings
from our forefathers to understand

what they want for us...In the olden days, we could
not just say we want

to marry someone and it happens....

Falling in love with a person is one thing and one
should consider

the other spectrum of the rainbow....

I remember thinking that I loved Omar so much, and he
did not care, or want to listen...

My blood was boiling, but all the time I showed my
love towards him, he pushed me away...

I remember writing in my journal that evening returning
from the local Spur

restaurant in Johannesburg stating what he said....

I remember at an early age of 26 in that October 2011
Omar seemed

to have it all including the materialistic possessions
of life including

me, me, me and me......!

Well, not to sound too loving to him, he did have i
t all to me....

Here was a guy that every person in the
Gauteng Area of South Africa believed in

and all he could do was talk about the
'holy grail of his father.....'

His father Mr. Akber Abdulla bought his son
a Ferrari at age 25 where he

'thought-n-taught,'

that his son will reap billions of rands for investors

on the Johannesburg Stock Exchange...Mr. Akber Abdulla

did not care much about me as Alison because he
perhaps left his

son Omar in my 'safe hands...'

That stormy Friday afternoon in October 2011, I had
given up on old Omar as

my guy of my heart and passions, and had promised
myself that I would never

associate with him again, and would leave work
immediately...I lay on my

bunker bed, and I had heard the door-bell ring...

It was rainy and cold, and he seemed wet by the rain,
and was dripping

all over...

"Come in, Come in..." I startled...

"It is very cold, and I thought that before I go to rest,
I have this envelope

that requires your signature, please sign it, then I
will be merry..." he croaked...

Alison: Have a cup of tea, dearry one, it's still raining,
and I doubt, you will

be able to walk out off here, without drying yourself...

Omar: Oh well, I might as well dry myself and have a
cup of brew, I must

be off though...

As they say the rest is history...


The Year 2011 'Will Always,' be remembered by me,
because Omar Abdulla

and I wed in October 2011, where we settled in one of
the biggest homes in South Africa....

It was too quickly for me to record every moment
Omar and I shared

and thus the creation of this book
on behalf of my Omar and I....

'My Father, The President....'

Barack Obama will perhaps be remembered
as the American President

who became 'famous and popular,' within months of
releasing his book...

'Dreams from my Father....'

Omar has always aspired towards President Barack Obama,
because Omar had followed

the teachings of George Washington when he
traveled to The United States in 2004...

When Omar and I married in October 2011, i was tuned
into the everyday lifestyle of an Indian....

I am a white-female and to me marrying an Indian male
seemed 'new to the both of us....'

In early 2012, Omar and I decided that it was time
to put his 'presidential dreams,'

into action by launching speeches and talk
shows in Gauteng....


At that time, Omar was relatively new to politics
and as a businessman he

could use his 'twin power,' to win friends in Parliament....

I remember our love life as being vivid because many days
Omar
would work

on his computer without any luck...He would hush me up
for minor things, and

some days he would throw rose petals on the bed,
and make love in the bedroom,

in the shower and sometimes in the pool...

We had been married only two years with the birth
of our first daughter Sakeena...

Sakeena was borne on the day that Omar and I celebrated
our two year anniversary...

I was only twenty-one years old and here I was with
a new-born child

and my Omar to take care off...In 2012,

Sakeena grew up fast with 'magic- moments,'
that the local community

newspaper shared...I remember Omar

sitting in the nursary 'singing and humming,'
to his little one...

For me, it was more about the children than the
growth of Omar's dreams

because I knew if I followed his heart and mind

I would always realize his 'future dreams....'

Sakeena was the apple of our eyes, and Omar had
often played puzzles with her,

and kept aloof during his concentration pathways...
I had loved Omar, after these

years and always felt that he never loved me,
or did not want to show too much...

Alison: Omar, do you think that one day our
children will love us the way

we love our own parents...?

Omar: Well Alison, If my children love me half
as much as I love my parents

I will be happy....

Alison: If you were to compare your growing- up

to the growing-up that you went through what
would you say love...?

Omar: Hmmm...I think and ponder sometimes
that my childhood

was very much normal...My father was

always my backbone and my mum was my 'greatest seller....'

Alison: We are living alone in this big home
and we have always

had guests comparing their lifestlye to ours,
do you think that

my love for you shows within these walls...

I mean Omar-Who would ever get to know the
'love-bite-moments,'
we share between

these veils of walls...

Omar: Haha....Please switch off the lights I have a long
day tomorrow baby....

It was then that I realized that although I thought
of myself

as alone as a human being that being brought-up
by my
parents was 'my world...'

I guess living with O m a r changed my perception to
'open my telescope view towards the future....'

2012 for South African's was a challenge with the
National Olympic Games,

The Vodacom Super Cup, The Footprints Champions
Trophy,
The KFC Football Cup,

The Tiger Woods Golf Trophy, The Formulae 1 throne,
The Boxing Saga and the Gun stun July...

Omar Abdulla and I always made it a point to attend
to all national affairs

as he was grooming himself towards leading
South Africa at the helm...

Many moments stuck out in our relationship in 2012
because we toured Cape Town,

George, Durban and many Oceanic communities
that showed interest in

the businesses that we were promoting....

Sakeena was growing up as a normal child
would grow with her taking

her first steps on her first birthday...I remember

Omar and I had a special birthday party for her with her

  favorite cartoon character 'Mickey Mouse....'
 Click 'n Play...
---------------------------------------
'My Father, The President,'
Chapter Two

Since I was borne in 1992 as Alison Kells I have

remembered the teachings from my parents and
today the 7 December 2013

I can safely say 'Thank You...' Growing up my
Sakeena has
always been a dream of Omar

and mine's since we wed in October 2011...

Our life was somewhat perplexed in 2013, as
Omar had signed
a multi-million rand

deal with media companies, and cheeked to shelter his
throbbing ambition
whilst by employed

by the company...At times, he would be left alone,
dreaming and pondering

where his past had cheeped up to see him...
He had fond memories of being a star,

and as an Indian, Indians were regarded as
third grade quality,
as compared to blacks

or whites...He never thought that one day
he will be a
power-figure in our country, that

no-one cared to compare...

I found myself pregnant again with my second child-Akber...

Omar has said that his first son be named after his father Akber...

2012, and 2013 were breeze years for 'The Abdulla family,'
as their

children were growing with the teachings of
the Almighty...

Although I am borne Christian my Muslim
name is XXXXXX...

I remember crying to myself when I tucked Sakeena
in bed that night praying

that her brother Akber loves her the way her parents
Omar and Alison loves her...

Being a mother has it's toll on you...Someday's
you are not in the mood, someday's

you just want to consume nature's nectar, someday's
you want to dream, and someday's

you just wanna lay in bed spanking your husband...

'Oh Lord, please forgive me for the sins that I have committed...'

'Oh Lord, I pray that my daughter grows up to be bigger than
her parents wishes for her...'

'Oh Lord, I pray that you be the 'sound, touch, taste and love,'
in my words

when growing my little one's up...'

'Oh Lord, my Akber is being borne in November, please
let him be borne

with the success of his father and the love of his mother...'

'Oh Lord, I pray that my husband stop being so 'naughty-by nature,'
with me

and concentrate on his 'presidential dreams....'

'Oh Lord, I pray that every wish I think be created in reality...'

'Oh Lord, I pray to be humble in my thinking, and
be positive in my approach...'

'Oh Lord, I pray for our homeless, I pray for our
sick, I pray for our orphans,

I pray for the people who don't have food or shelter,
I pray for the patient who

is dying, and I pray that all children have homes...'

That was my prayer that evening and within the next
few weeks I worked

as hard as I can to prepare Omar for concerts in
all national cities...

Although Omar, was not a performer, as he preferred
his office desk and technical

directors by his side, I always knew that when he
steps on the podium of success,

fans will chant his name from pillar to post...

In 2013, Omar was being interviewed and
advertised on almost all forms

of media and all I could do was pray, pray, pray
and pray for his today.....


In February 2012, I had joined several organizations
and leadership programs

to prepare what the future would hold for both of us...

One thing I loved about Omar was the fact
that he 'always,'
supported what I did..

At that time I wanted to discover about life, I
attended as many

motivational and speech programs for him because
I k n e w one day he would

shine beyond the millions of headlines about him...

In 2013, Omar had become this Mega-Superstar
to local American's and

many community leaders had his name
on their lips...

Many of the headlines read;

'Abdulla 'tops,' World Number One,'

Is Abdulla ready to tackle the SA presidency?

'Abdulla 'eyes,' rate drops,'

Although all the headlines and his constant payment
by the company he

was employed by, were thrilling for our family,
Omar would often sit by the fireplace

with his glass of whiskey, and burn the articles
saying that when it happens, it really

happens...

In 2013 Omar and I were perhaps at the peak of our
love interest or so I thought...

We could often snuggle up and watch the sun rise,
some days we would

sit watching films and some days we would sought
ourselves out by

'playing childish games,' with each other...
My mother Zustermina had taught me

that Indians have a certain way that they do things and follow
that trend their entire lives...

Sure enough, Omar had loved me for my
**** legs and

'boombastic personality,' but I wanted to know
more about this guy that

was the father of my children...

Could he be the guy that I could remain faithful and

married to for fifty years as I originally dreamed when
playing with

Cinderella and 'The PrinCe...'

Many stories were perhaps untold towards the last two years
since we got married in 2011...

I will always remember the 'mystery gifts,' that I often
received from Omar...

In 2012, before the national elections, Omar had
visited his

home community-Laudium to meet with members
of the community who

were routing for his South African presidency...

Although boyish in his ways and personality, his
height was nothing to

the size of his ego...He always knew how he
wanted a thing done, to the

exact detail, he planned with a exact authority,
he thought with charisma, and

behaved liked he owned a fleet of knight horses...

Whilst Omar was abroad I took the time to teach
Sakeena the importance of

what a mother is...

We would often attend 'Mother and Daughter,'
contests that enabled

her a better future when she grows up...

I learn't from my own mother Zustermina, who
always sounded

like church bells on a Sunday morning, but to me
it was her melody

for us to behave well, treat others with style
and appreciation and always

remember that love is the sacred potion to life...

Omar's family had stood with me, whilst he was away,
and I always knew

that he would return in a couple of months...

He had traveled to London in 2012, because he
wanted to discover

'new trends,' that could aid everyday

South African's...


Omar had learnt in London, that the world is not too friendly,
when you

alone and you are in a foreign location...Although he
was greeted by

waving kisses and t-shirt slogans about him, this did
not bother me,

as I knew where his nesting place was-in
my heart...

When Omar, returned from The United Kingdom,

and Akber was borne, it was time that things got hectic
for the both of us...

Sure enough, we had just celebrated our three year
anniversary and something

deep-down inside of me wanted more...

Although many of the story books that I read at
University and to

my children were driven with the fact that one
-day I could

escort my children to the best of schools and universities...

The Footprints Filmworks Foundation a baby company
created by Omar Abdulla,

in his youth had just launched merger deals
with company's listed on

the stock exchanges for a total of
R888 million rand in that year...

One evening, Omar had shared some interesting
information to me...

Omar: Alison, I feel as though we are doing
our best towards

the future of ourselves today, and I somehow
feel that the original dreams

that we had since we got married are
somehow-tainted...

Alison: Omar, I have been warning you to stop
working so hard...

I have often sent messages to you to not
work too hard

especially when your energy is 'as high as a kite...'

Omar: I am feeling that my father's dreams are
slowly being realized

and the friends that I have worked towards are
all happy with the returns

that I have provided for them...I have lost the youth that
I once had and want so much more...

I was thinking that our morning jog should be increased
from 30 minutes to 45 minutes...

Alison: Omar, I know that you have so much
to be proud about and yet I

sometimes realize that your dreams are too much for me...

Our children are still 'young at heart,' and you only
turning 30 this October...

Omar: My father has become older with the passage
of time

and I feel that everytime I am with him, I either
get 'smacked and kicked,'

or 'loved and appreciated...'

My confidence levels are beaming to say the least,

yet I have discovered that our emotions are mixed...

Alison: Baby, we have had so many memories in these
l a s t three years,

and I have never done anything to harm or destroy
your reputation...

I feel that the people that we learn from should be
friends
otherwise there won't be

trust for the future...

Omar: Hmmm...What do you mean our friends should
have trust towards us...

All we have done for the people who have come across us,
is helped them...

We can't do more.....I am starting to feel as
though it's more
about your friends than us...

Alison: Well, my dearest Omar...We were brought up
differently and sometimes

I like to feel appreciated by other people and
not only you...

You have this 'pie in the sky,' dream that
one day you will run

South Africa and become President of
South Africa...

What about me huh?

Don't you think that I hide my feelings and thoughts
to you-towards how I truly feel...?

Omar: Oh Alison, stop being such a baby....
We have done well, in the l a s t three years

and we will always be bedazzled by the people
we meet...

As you said, our children are still 'young at heart,'
and our relationship

should not always be about them....

It was then that I realized that as a White-female I perhaps
had to become better

tuned into the 'whole vibe,' of an Indian marriage...

As South African's marriage is a topic that every
household experiences...

Sometimes we fall in love with the people
whom we love,

sometimes the love is ever-lasting,

sometimes the love is brief

and sometimes love is forever...

I guess with Omar, it seemed that the road to
our love had just started and

I could not wait for the next moment...

In 2012, and 2013 I had discovered a
'whole new me,' towards the learning

about media and how people perceive themselves
as 'dreams of the community...'

I had undertaken a project to learn from well-known
people the importance of risk,

investment, community leadership, business
relationships, visualizion, motivation,

'The VIP,' and many inter-personal skills that
helped mature my love towards Omar...

Omar had opened The Footprints Schools
and The Footprints Universities with the

first opening held earlier this month...
I always knew that Omar loved to learn and hated

to teach...He would often say that because he felt
that teaching was repetition of knowledge,

whilsh learning was the discovery of knowledge...

Being a wife of a well-known businessman and future
President of South Africa,

has it's up's and down's...

We were never short of anything in the house and
our children were perhaps

more spoilt then how Omar and I grew up...

The bedroom life was 'fantastic,' but I knew that
we could discover so much more,

if he allowed me the opportunity to 'drive his balls...'

Footprints Filmworks in 2012 had been ranked as the
f a s t e s t growing business

in South Africa with turnover exceeding
two hundred-million rand...

To me- it was never about the money, because
my parents had taught me

'survival skills,' to discover the eclipse of life...

Omar had chosen to list his business Footprints Filmworks
on the local SA stock market

although we were living on a remote castle in
Vryburg,

as he believed in the 'hearty appeal,' of heritage...

Here I was with two children at 23, and all that I could
do that Saturday afternoon

was pour a glass of ice-tea for Omar and to discuss
his ideas about

what our relationship had become....

Alison: Omar, if you could change the past of the
last 29 years of your life,

what would you change or what would
you improve in your everyday lifestyle...?

At first there was silence as though he had
ignored my question...He then said;

Omar: I think times change people, and over
time people change...

When I was young in school I was known
as 'The Playboy,' that

snooped all the girls in the park...

After I discovered the meaning of life in my
early twenties, I chose more from life,

you know...Like if you see something
before it happens...

I always wanted to give my children the best
in all forms of the game...

Billions of dollars traded on any exchange in
the world could not

'double,' the experiences I have or had...
How about you...??

Alison: I know for a fact that I would marry you
everyday of my life O M A R...

I feel as though that love is perhaps undervalued
in the modern world we live in...

Whatever happened to the experiences that
'our forefathers,' had with their wives...

Honestly Omar, I feel that love is in the details
and if we work

'as a team,' we could never loose,

especially if you portray yourself the way you do in
the community and our beloved country....

Omar: Oh how 'cute...' Growing up who were
your role-models

and what was your idea about the future of
yourself,

your country, your dreams and your 'love-interest...'

Alison: (Chuckles:) My love interest will always be you
Omar, because I realized

a long time ago that the man who 'kisses,' me the
way you do, will be my friend for life...

I always had you in my diary Omar,

long before you became a reality...In school my
role models were my teachers

and some of my friends...If you are talking about
global history I would say

George Washington, Sachin Tendulkar, Barack Obama,
Hannah Montana,

Michael Jackson, Oprah Winfrey. my sisters,
my brothers, my father, my mother

and many friends I met along the way...
I would say Omar Abdulla 'tops,' my list...

Omar: Well, I'd better...I like George
Washington, because

I learnt about his ideas about the
old-style America...

I guess that our styles from the early days
have changed somewhat...

I have always loved music, the arts,
business and you...

Now we have Sakeena and Akber
so I want to do my best for them and our 'little family...'


Our little family tree had just started and Omar
had dreams to achieve

one of his fathers wishes for him-to achieve
his treasured

prize of e i g h t children...I remember that
when he told me that he wants

to focus his attention on e i g h t children
I thought that my children

should be as 'smart,' as Akber Abdulla because
of his crackling-brain talk to Omar...

Omar Abdulla was young and as a father of
two and I could see that he was

happy with what he currently has-but wanted
the opportunity to

realize his father's dreams...

The President of South Africa title will become
a reality in 2023

where he leads SA as the national head...

2013 was like a light year for the
both of us,

as Omar had worked with government
members in Parliament...

He had met all 447 members of
Parliament paying special

attention to the Minister of Finance,
Minister of Defense,

Minister of Education, Minister of Health,
Minister of Inter-relationships,

Minister of Transport, Minister of Home Affairs and

Minister of Footprints Stock Markets...

As the wife of Omar in 2013, I often met
and spoke to these leaders

of our country at the comfort of our home...

I remember once the Minister of Defense
had said that our home

was more like a castle than a home...

The Minister of Defence had liked my
design of the castle

including the children's bedrooms, the
dining-rooms, the patio and the sun-room...



Days were numbered for Omar in 2013
as his businesses were starting to blossom,

especially the new businesses that
he had invested in...

I remember Omar often purchased
shares in newly listed companies

on the Johannesburg Stock Exchange,
American Stock Exchange,

London Stock Exchange and
The Greek Stock Exchange

as a way of hedging his investments
into his own businesses...

Omar had somewhat of a relationship-antenna
when he invested

in other forms of businesses...

I remember at that time he often spoke
to his stock broker to invest in

shares Pick 'n Pay, Vodacom, Harmony,
Anglo-Platinum,

Footprints Investments LTD, Nismedia,
Trudon and Edcon...

The companies were being traded
on the

Johannesburg Stock Exchange where
Omar had invested a sum of

R888 million rand in 2013...

He had expected that the positions he
took in the market would

reap an 88 percent return in three months...

Omar had fancied the stock market
as he had worked for the stock market

mafia's in his early years, and always was
caught dumb-founded, on

the movement of the markets...

Omar's other businesses that he
invested in included businesses

with no capital but had the backing
of a substantial potential...

Omar was more like a Venture Capital
investor to these businesses

who wanted to grow their businesses
beyond the 'normal growth rate,'

of the 502 000 businesses in
South Africa and the more

than 3 million businesses in the
United States...

Alison: Omar, what is your favorite tool when
investing into

any business that you were to invest in...??

I had heard him murmur, and then he
whispered...

Omar: I love to invest into new talent
and a new opportunity for someone

to generate a profit...The olden days
of trade had all revolved around the basis

of profit on goods or services...


Over the past I have invested into 'p a p e r
forms of return,'

and over time I learn't that stock is also a good
form of investment...

Like for retail and wholesale merchants and
your day-to-day traders who earn a daily income...

Alison: If you were to compare your
investment risk to the Warren Buffet's

and Bill Gates of the world where would
you fit in...??

Omar: I created my first million at 16,
my first billion at 25 and my hundred billion rand

target was reached last year...

My richest man in the world target would be
reached in 2020 if my investments

go 'according to plan...'
I guess the key to any type of investment or business

is 'know your product...'
It might sound old-fashioned but as the top dogs

of history including Ben Bernanke
and Alan Greenspan would say;

"Investment into the future of ones
potential is the best return,

or Invest in yourself that way
you e m p o w e r others around you..."

Alison: Lekker, Lekker-Wanna play a game...

Omar: Sure, why not...I am a bit tired after
a long day Alison, what's on your mind...

What you want to play...

Alison: Trival Pursuit....

Omar: Haha, you study the answers to the
questions all day and when

I return from office you want to test me....Sure go-ahead....

Alison: Which is the hottest planet in the solar system...??

Omar: Mercury...!

Alison: Good....What is the name of the
first person I fell in love with...??

Omar: Oh come on, I thought we going to be serious...
Obviously his name is Omar...

Alison: Good Answer....What is the national brand
drink of Bombay...

http://www.youtube.com/watch?v=tsk9LPDsgsA

Omar: Bombay Krush?

Alison: Yes Baby....Another one...What do you call
an Indian Woman sitting under a tree...??

Omar: Shaida...

Alison: Well Done again...Last one before bed love...

What is the the warmest sea in the world....

Omar: The Red Sea...Now I'm going to bed...
Remember your promise to me..

We have to create a new child in the morning...
I will wait for your call...

I love you Alison...

Alison: I love you more Omar...

-End of Chapter two-
----------------------------------------
'My Father, The President,'
Chapter Three



Things were s t a r t i n g to look
flush for the community

of South Africa

in late 2013 as members from the community
were pushing Abdulla

towards his presidential dreams promised
to more than fifty million people...

He had become well-known internationally with a
fan base more than a billion people...

He had learn't from the 'top dogs,' of history in
South Africa including

President Paul Kruger, President F W De Klerk,
President Nelson Mandela

and President Jacob Zuma...

Although Abdulla was being motivated by community
leaders to join the Democratic Alliance

his final call came when he joined the
African National Congress as Minister of Finance...

2013 was a year that took the 'toll on the both of us,'
as we were touring the

community of South Africa to meet with members from

Parliament and the local community...

Omar was fast becoming the 'nations patriot,' with his
'uBuntu,'

speeches in Laudium, Lenasia, Midrand, Mamelodi,
Soweto, Secunda, Rylands and Roshnee...

Although Abdulla was well-liked by the general
community he had hid at certain

times beside to shelter the media jargon surrounding him...

"Sometimes I feel that I cannot escape by shadow
, even when I think..." he said...

It had become clear from the outset that w o r d s was

something that Abdulla always thought about...

Sometimes he would not come to bed dreaming
about the messages

he wanted to share to the audiences that one day
would realize his dream

of leading South Africa as President...

Although Abdulla 'always held my hand,' when
attending functions of

'The uBuntu,' I always felt a sense of calmness
when he took the stage...

At times audiences would wait outside stadium
gates for as long as

two-three hours before he spoke...

His first televised appearance was at the Union Building's on

14 February 2014 where he addressed
community leaders

about the future and 'ways of creating employment
to everyday South African's....'

"We can all think that we attract a certain
income at a certain

stage in our lives, yet we should put that 'extra effort,'
towards improving

all sectors in the country..." he said....

It was at that time in my life that Omar Abdulla
and I were somewhat

starting to deepen our feelings for each other...

He had ample experience in the 'corporate world,'
and I was

starting to actually believe his 'stupid presidential talk...'

He once told me that President Jacob Zuma had told
him that

a true president is not created by a master,

a true president is created by puppet-masters
of the West...

I always was with Omar during 2014 and was planning
on becoming a better person

towards my family...Since it was the year 2014
I had become one

of the nations 'most admired females,' because
of my willingness to

learn from my husband...You see, as a South African
white-woman I have always

followed the teachings from my mother and the
'attitude and altitude,' of my father...
About 82,000 results for Footprints


As a personal thing, I always dream't of O m a r when
'days were dark,' and

'moments were high...'

Many community leaders were starting to queue
to meet Abdulla in

2014 with him acting in more than fifteen films...

His media profile had become 'the most viewed,
' since Michaels Jackson's death...

His voice was in the hearts of South African's who
'asked for change, and a better tomorrow....'

We would often visit rural and urban communities
sharing the moments we shared...

Sakeena and Akber had grown to the age where
they were starting to 'teeth their emotions...'

They were starting school next year and I
could feel that their father

should be their backbone before he tackles
his 'ambition,' with community

friends and leaders...

I was told that the local schools provided by the
Gauteng Department of Education

was 'up-to speed,' with the current education
levels and enrolled

Sakeena in nursary and Akber stayed
at home with me...

I was studying a degree in Human Resources
and thought that

my degree could help Omar towards his
'backing power...'

My friends had always told me that I should
remain 'stable,'

when being in the company of our future
President of South Africa...

As Alison, I was quickly being admired by
the local community for the

'hard and smart,' work I brought to the Abdulla family...

I had preferred to keep my name as Alison
Kells instead of

Alison Abdulla as I thought that his surname
might offend him...

When things were rosy for us in 2014,
we would often visit local restaurants,

contests, matches and games from the
community of S o u t h A f r i c a...

I always liked Omar's smile and the way
he looked from a certain angle...

To me- Omar was always 'alive and fresh,'
and I always thought of my husband

as the man of my dreams who would lead
me towards 'my own personal growth...'

My personal growth was seeing that the daily
work of the home

be done and that included cleaning and preparing,

changing and recharging, reading and writing,
loving and being,

sharing and caring, cooking and teaching
and 'being the best w i f e in the world...'

If Omar wanted me to help him achieve his dream
of e i g h t children,

I would be right by his s i d e...
I never knew Omar in school and I took

on the exercise to do some research on my
husband before he met me...

Some of his friends said that 'it was his walk,'
some said that it was

'his vibe,' others said that it was 'his eyes,'

whilst the majority said that it was the way
he loved me...

I remember one afternoon we sat by the
pool-side and spoke...

Omar: I have been so alone in my heart,
and I feel that I have

somehow lost so-much of the distribution
I once had...

I sometimes think that my father's teachings
are only starting to penetrate my mind....

Alison: What do you mean love...??

Omar: I am feeling that the challenges that
I had a long time ago

mean nothing to me now...

I feel as though the losses that I incurred in the
past was a slow-paced way

of teaching me my true ambition...
I feel as though that I am a staff member

to every single business in the world and I
sometimes forget to remember

the treasured words that 'once crept our love...'


I feel as though that my statue's of tomorrow are starting to be

created by 'magicians of hand and glove...'

Alison: Oh Sexy Omar, what happened to your stories
about 'Pyaar-Pyaar-Pyaar...'

Omar: Haha, Well I know that my growth is
measured according to

the memories that I have...I have become one
of the nations 'most popular,'

personalities and all I can think about is tomorrow
and the 'thrill of the future...'

Do you think that sometimes I fail to appreciate today...?

Alison: Oh love, Yesterday is buried, today is now,
tomorrow is a legend

and the future is your 'family...'

So why not take a leap at life and you might build
your wings on the way down...

Omar: Hmmm...Our son has grown to become
so handsome and I love the way

he copies what you do...

I want our family to become a family that has the
highest of respect locally and internationally...

Alison: Omar, do you think family is the foundation
for every South African,

or do you think as an Indian you have that
traditional upbringing...?

Omar: I was brought up with higher than normal
teaching methods...

I would often attend class till midnight,
sometimes I would stay up more

than forty hours to reap the thoughts of trillions...

Alison: So Omar, where would you see our
Diamond Anniversary...??

Omar: The Diamond is the 60th anniversary...

Well I hope I would follow in the f o o t p r i n t s
of some of the Legends I have

learn't from including President Fidel Castro,
President Nicholas Sarkozy

, Prime Minister Gordan Brown, President George
Washington,

and President Mahinda Rajapaksa...

Alison: I have to pick Sakeena up from school,
speak to you later...

By the way, I love the new BMW surprise for my birthday...
Red is my favorite color...

Businesses were becoming popular in 2014
with the net turnover

of South Africa exceeding R700 trillion rand...

This was the most improved sector in South Africa
with Abdulla fast leading the

polls as President of South Africa...

I remember I always spoke to him till the late hours in
the evening, preparing his wishes

that he had always taught and thought about...

The economy was buzzing with 'new power,'
with new inventions including the

The Time Machine, The SA Space Station,
The 'Matter VS Velocity stokveld,'

and The 'creation of cheap nuclear energy...'

Businesses in South Africa was becoming the
nations pride with importers

and exporters from South Africa, Spain, France,
Finland, United States,

United Arab Emirates, Brazil and Bermuda
flooding local waters...

The import and export sector alone had increased
revenue by 81 percent in the last quarter...

Omar was becoming the nations

'heart rob,' by constantly dealing with members

from the SA community...He had realized that

'investment by chance,'

was the best-investment for the future...

2014 was a year that experienced the coldest Winter
with temperatures below

18 degrees in most provinces...
It was also reported that the country experienced

snowfall in Northern Cape, Eastern Cape,
Western Cape and Southern Cape...

The country had become 'our destination,'
and Omar and I

'pushed and pressed,' towards o u r personal
dreams, together...

2014 as I write this, was somewhat purred as
I remember us having a Siberian

  Hus key dog, who always sat with Omar
whilst he would meditate at one of

my tea gardens...Apart from assisting Omar, our houses
had become too big,

and we decided to convert some of the properties
that we bought into tea gardens...

When things were starting to look good and the country
had tossed

the reputation of a crime-riddled country, the
country had become

gifted with 'new national talent,' in the form of

National Dance Games, National Lotteries, National
Gambling and National Branding...

I remember Omar and I visited Spain in 2014

where he told me that this was our extended honeymoon...


Our children Sakeena and Akber had to have a break from

their fathers constant ambition to be 'bigger than his outer being...'

Spain was a country that rivetted me because we could shop with oars...

That was something different because I could shop on a river bay...

This was something new to me because Spain was a country
that won the World Cup in 2010...

I had never thought that a country in Europe
could be so beautiful with

so much elegance and atmosphere...

Omar and I had spent three weeks in Spain
and later visited London, Lisbon, La Havre,

and La Rochelle in Europe...
I have always wanted to experience the

o u t s k i r t s of Europe because I read
stories about the forefathers of history in

Europe including Adolf Hitler, Winston Churchill,

Queen Elizabeth II, Lord Joe Brandt,
Knight Richardson,

William Shakespeare, Princess Diana and Prince William....

Omar: Are you ready to love me everyday Alison...??

Alison: I'm ready...

Alison: I was thinking that we should write a
story about your life...

You know like a book called

'My Father, The President...'

Omar: What does that suppose to mean...I am not
even quarter way towards

realizing my dream to be President of South Africa...

Alison: A book would be nice...Besides-I
have all the time in the world,

and I would love to write about my 'hubby,'
Omar Abdulla as the

President of South Africa in the future...

Omar: Could we take that risk...I mean what if I don't

become the President of South Africa, I would
be the laughing stalk of the country...

Alison: Well lets do this...Let's write the book,
create a simple website

and who knows we might turn the book into a film...
We can distribute the

book into a book on a CD with the audio read
by myself...??

Omar: Hmmmm...I love my father Alison,
but writing a book on

behalf of myself would do what...?

Alison: Look Omar, a book or whatever
has your title on it-

it will create a storm not only towards your
dreams but mine's as well...And

you know I can sell up a storm...??

Omar: Meaning...??

Alison: Well, I will write the book and you tell me...What you say...?

Omar: No promises, but hey, I am with you all the
way love...

In October 2014 I decided that I wanted
to write the book

'My Father, The President,'

on behalf of Omar because I felt that it
was the risk to write

about a Man that will be the son of
South Africa in 2023...

"I am the son to my parents, what
would be the difference

as the son of a country..." he once said...

Towards the end of 2014, I had drafted a Manuel
to write this book, because

I knew that I was investing into the most
treasured person in my pot...2014, in

total was an arrear year, as I should off thought
of writing the book, before then...

Days were short and empty in 2015 as
we worked 'hard and smart,'

in preparation for the national elections in 2015...

I remember there were days that were so short
that I at times felt

that my time was moving faster than normal...

Omar and I had often had meetings with leaders
from all over the community

and meeting the people always brought 'a certain thrill,'
to my life...

Our children were following in our dreams
for them and

I figured that if we were going to reach the
treasured target of eight children,

I might as well ask Omar if we could renew
our vows and plan for another child...

In the alter Omar sat on the pew and
prayed to the Almighty...

Although Omar was borne Muslim he
had learn't from the teachings

from the Holy Prophets of time
including Prophet Adam, Prophet Essa,

Prophet Musa and Prophet Muhammed (S.A.W.)...

To Omar, a son was more than the symbol than
the meaning behind the w o r d s...

I remember one day he said that at times he
would reflect on his life

and did not care to share-less because his
meaning would

mean something else to someone else...

When Omar finally gave me the green-light
towards our third child we w e r e pregnant again...

Pregnancy is something worth discussing with
your partner, as it should

be planned, and when done, should be a
love-making affair that will steam up

the windows...

Sakeena had passed her grade one examination
with flying colors

and Akber had just started with nursery...

Our homes that he had purchased and the
assets that we invested in

were slowly brewing the returns that we
had expected...

Omar had lost his attitude about his childhood
because he felt that the

only way to grow himself is grow his family,
his country, his people and 'his businesses...'

Choosing a name for our third child was a
mission on it's own...

Although I am an Afrikaaner I was asked by
his memon Muslim family

to choose a name that would suite both religions...

I had often laughed at Omar, when he tried to speak
to my clients at The Jasmine

Tea Garden in Afrikaans...

"Stick to your British/American accent, and let us
Boers, do the talking," I would

often tell him...

2015, for me, was one of the best years,
and whilst I was pregnant, Omar would

serve me breakfast in bed, often buy late
-night take- outs, and sometimes

he would settle for oral sex, instead of
penetrate sex, as he felt, this might hurt

the new baby...

Christmas is always my favorite month of the year,
and this Christmas,

I was planning on just being at home, and eating,
eating and eating...

I had loved Indian food, and it seemed that my r
oasted turkey for Christmas,

was always eaten by the entire family, where
we normally made GRACE

to other bounties that we wished for...

I knew that he had the scope as President of
South Africa, but I sometimes

doubted my thoughts when I would be in severe pain...
The third pregnancy

at 23, took it's harshness on me, as I always
complained on back pain...

I remember that when I gave birth to my
second daughter

I had more tears in my eyes than the first
time I gave birth...

The Footprints Filmworks Foundation (FFF) had
a record amount

of sales this year, and Omar and I attended
the year end function

that had the sales people and teams wooing us...

"If God had a wife, he would choose you to be
his merry..." Omar

once said...

I had done ample research about babies
and the offspring of

birth-but this time it was different because
I guess that I was only 23 and a mother of three...

We had thought about the third child's
name and decided that the

child be given the birth name of Fathima...

I was told that Fathima was the Egyptian Princess
from the times of 'The Pharoahs...'
--------------------------------------------
Chapter Four
'My Father, The President,'

Having t h r e e children at my age has it's toll on me....
I had t h r e e children namely; Sakeena, Akber, and Fathima
and I could feel that my mind, my body, my spirit and my
h e a r t wanted more....I was married to the hottest
guy in the country and received calls from women
telling me that Omar was theirs....Haha....
Well to me, he was all mine and I was left with the
task to create
a president of our country from this man...
He had received death threats from people
saying that if he
ran for SA presidency he would die...
I remember Omar told me one night 'M
y dream is to become
President of South Africa....'

And so I put his goals on top of my list...I mean any wife
would do the same....
I was told by Omar that the women he dated
lacked 'personal skills,' and the ability
to lead their own lifestyle...
I guess with his memory erased made it easier
for me...Or so I thought....
I was to lead my man as President of The
South Africa, the way Barack Obama led
the United States...We did not have any of
'those moments,' if you know what I mean...
At that time when I started the book,
Omar was a businessman,
a father, a son and a lover but was no President...
I guess what makes a President is the woman
behind him than the actual man.
I was told that Omar should achieve atleast
500 million fans/voters
in seven years if he was going to stand any chance....

Omar: What is your perception on love Alison?

Alison: Love is in the eyes, once you see someone's eyes,
then you would know....How about you?


Omar: I have hurt so many girls in the past I don't know...
I guess love is like a fine wine, gets better over time...

Alison: Haha, Well you talking too much....Do you want a glass
of that fine wine....??

Omar: I had for dinner with prawns...I am fine....So
what's on your mind....??

Alison: You are on my mind, for the l a s t five years....

Omar: Only five years??

Alison: Well, I have work tomorrow, I have work
to do in town
and I have to meet your mother....!

Omar: Why?

Alison: The children want to spend the
day with her,
she said they will be home by five.

Omar: Are we going to plan that Zakiyyah
child that I was telling you about.??

Alison: Yes, I want another child....We can start
tomorrow when you come back from work...

Omar: Oh......How about a trail run now??

Alison: Sure.....

Omar: Mwahhhhhhhhhhhh.......................



Alison: So why choose the name Zakiyyah anyways?

Omar: When I was in university, I placed a
bet with a friend of mine...
She would name her child Omar, whilst I name
my daughter Zakiyyah...

Alison: Could friendship be so eternal....

Omar: Sometimes...She was my best friend in the
whole world.!

Alison: Oh ahh, and where is this Zakiyyah
woman now....!

Omar: Probably married with a bunch of children....

Alison: Then let's get started with Zax now...

Omar: I thought we going to leave it for when I
come home from work....

Alison: Please don't upset a sexy tiger thats
naked....

Omar: Who would.....*Gnaws*....

We had planted Zakiyyah on New Year's Eve and
was noticed with the n e w s on February 14th
that we will be carrying Zakiyyah....
I was happy to the fact that I could have my dream of
f o u r children and 'be happy,' with a Man whom I loved....
In March 2016 Omar gave speeches in
Washington, Texas, Kentucky and
Miami regarding his
race for President of South Africa...
I had let go of my friends because of my
three children a
nd I was pregnant with Zakiyyah. It was the
first time that I
knew of the child's name before birth...
I could feel that not only my
dreams were being realized it was that of my
husband as well....
In a talk show named 'Tyra Banks,' I listened
about mothers
and the way mothers should be with their little
ones. I listened with awe....
Sakeena's bedroom was painted Mickey Mouse,
Akber's room was a
Ferrari color and theme and Fathima chose more of the
Aishwarya Rai look for her bedroom....My husband and
I chose an en-suite thrilled in white with a lounge
suite and jacuzzi. We were happy and our monthly
expense as worked out by Omar was R45000-00..
Sometimes I would think where are his
trillion dreams, and the goal to be
the richest man in the world....??



I guess at that time in my life, things were going
well for my children...
I had sent them to the best of schools and
church's and was
starting to take a class in French, Urdu, Computers,
Nero-Science, Motivation, 'personal power,'
Karate, and Cooking...
I was a wife and the best I could be...Well, in
the bedroom, I guess that was our ' hotel,'
because we never shared what went on
behind room doors.

On the last Saturday of February we decided
to visit Omar's
parents in South Africa....
We had been married for five years and our
love was maturing....
Our children had joined us as well. I remember
that time when
Omar married me, how they laughed at me
because
I was only 18 and they kept on saying
that 'I'm like
a child, that still has to grow....'
I guess I kinda proved them wrong....

Omar: Hi dad, we home, Salaams...

Uncle Akber: Welcome son, you are
lucky your nephew
is getting married today, join us....

Omar: We will, how are you doing....
I thought I'd bring
the children and my wife to say hello....

Uncle Akber: Get dressed the wedding is at
lunch....
We all invited.

So we went to one of Omar's nephews weddings
and were entertained to 'song and dance,'
by members from
the community....I wanted to ask his
father if he was
proud of the work done in our marriage since
we last spoke...
His parents had said that I was only 18
when we married
and wanted a 'more mature,' woman
for their son.
After the wedding we were invited
home for casual
conversation...
Having a snorkish voice has it's value
in a large house in Pretoria....
Omar's brother Sikander and Wife joined us as
well for an evening brunch.

Sikander: So, hows Footprints Filmworks and the
other businesses Mr.Abdulla??

Omar: I have so much work to do....I have to invest in a
further 500 000 websites for America and 10 000
more 'community websites,' for South Africa.

Sikander: Done-It will cost the company 4 million dollars.

Omar: But I want it to be community
based so that people
can log in and post their messages
and find love
links and for the websites to be liked by
members who read the posts...

Sikander: So where are your presidential dreams?

Nazmeera: Yeah, when is Omar going to
be President of South Africa....
I was hearing those stories when I was
pregnant with Nuwairah...

Omar: Inshallah soon...I had some extra
studies,
meetings and work to do...
Uncle Akber: Omar, I have told you before leave the
 SA Presidency and focus on plain business.

Omar: Dad, I have given up all bad habits, If I
fail it will be my
loss and not the Abdulla's...I heard a saying....
If you screw up, then you might as well
'screw up big....'

Uncle AKber: We shall see...Hows the new-
baby when is she being born?

Omar: Sakeena is fine, she loves to play games,
Akber is loving- and Fathima is perfect....
Zakiyyah is being born in September...

Sikander: Oh God, I have three children and love
all of them-Nuwairah,Nadia and Nabeel.
Perhaps we shall see who reaches the target
of e i g h t children first...
I dreamt about you last night and whew woke
up in a sweat...
You should know brother that no-matter what I will
always be your best friend and
'knight in shinin armor.!'

Omar: We should go to Warmbaths tomorrow
-I will text Khatija and Farida can come along...

Aunty Fatima: Great idea, Il make a lovely
lunch and
we can order Biryani from the restaurant...
Omar and the children can stay over. Lovely
sun I woke...Pack extra lotion we don't
want to get sun-tanned...!

Uncle Akber: I am not coming with, I have
computer work....You guys go out and enjoy.

Sikander: If Omar comes with I am 'all in...''
 

WATCHED

5:42


It was the most perfect Saturday Evening I had
spent with Omar's family....
I slept with my children and Farida in her room...
She kept on talking about how the chickens make sounds
in the early mornings by her window. She was
the most-adorable
14year old one could have....I had dreams that one
day My Sakeena could be so 'chirpy,' as Farida. She could
not stop talking....I loved the sight and sound of Farida....
She kept on telling me about her Barbie dolls and the way
she plays with them....
I also played a game called checkers and chess with her until she
finally fell off to sleep. Sunday, at Warmbaths
was awesome as I got to understand what my-in-laws are all about...
They loved me as Alison and I loved them...o me,
when I got married
to Omar they all asked questions about how young I was,
I mean Sikander once said that if you sleep with his Omar,
it would be rape. I guess my three children proved them right...
They were all fine and Farida once again asked me to go
on slides and all kinds of 'thrill seekers,' with her.
During our lunch-time I had a good
conversation with Omar's mum....

Aunty Fatima: So Alison, How are you- is my
son treating you fine....!

Alison: He is a dream guy for any woman...Can you
tell me some secrets about him....He took me on
a hot air balloon ride last week Saturday. Wow.! Dazzed.!
A unique experience one must enjoy in ones lifetime...

Aunty Fatima: Just hold on to him...He is a
gold son...He has
his habits....There were times he use to earn
above R100-000.00 for the family if he has
the right Time, Space, Matter and Energy...

Alison: Meaning?

Aunty Fatima: When Omar really puts his heart,
mind and body into something it really works...
Like the many films he has acted in...

Alison: Yeah, He is more famous than all Bollywood
actors here in South Africa, what should I
do to maintain his high-profile...??

Aunty Fatima: Omar is not the cheating type...
He has had other girlfriends and learnt from them...
His career is just s t a r t i n g to kick off...

Alison: Who were his other girlfriends...

Aunty Fatima: You are his wife, that's all that
matters Alison....

2016 had just started and things were going
well with the guidance of the Lord Jesus...
I had prayed all my life for a family like this and with
the blessing's of the Lord I could achieve my dreams...
I was ready to give birth to Zakiyyah and prepared
Omar to reach his target of earning and maintaining
an income of $100 000-00. His father, believed
that his son could reach this target if his head
was 'screwed on right...'
It was my responsibility to see that their son is in good hands.
When Omar and I reached home we planned his goals and
talked about the future of his dreams...He had
always dreamt
that he could have a white-woman as a wife, yet I
could feel it in his hands when he held me
close to his breast..
He was the most fortunate from his friends
because he did not have an Indian as a wife...
His brothers wife and I got along well and they
all mingled well with each other...
She seemed to like speaking to Omar because
they 'go back a long way...' Sikander was a sweetoo
to me, because he loved his brother and
had 'the most amazing charm,'
for his family and friends....For once, I could
actually call his family....My Family.

Towards the middle of 2016 I learnt new things
about life including life skills and the ability to
cope with children....I was often asked
questions by Members of Congress about
my figure and how I maintained my figure..
I gymed and worked hard and kept to my
routine as a wife....I often watched Omar play
cricket at the local stadium, something that
he would often do to keep fit. His mental
cycle was at it's peak and I was ready to give
birth in September...
I remember frankly that Omar had earned
the most that July 2016, netting $160 000-00...
We were spoilt and we managed our money well...
Our success was felt throughout the community
and we always 'pushed and pressed,' that
extra mile when it came to the community...
Omar had enrolled that July at the
Ferrari race-track
and raced with Formula e 1 cars.
Something out of this world. As Alison,
I felt that my whole world was starting
to take shape, pattern, focus and my
husband could just enjoy all the flesh that
he could hold....

Omar: When one has children what
sought of guidelines should one adhere to....?

Alison: Why do you ask...!

Omar: Our children are well-over spoil t and I get
swearing from their teachers that they over-
achieve...

Alison: What do you mean?

Omar: I was with Sakeena's teacher today,
she says that our daughter picks up on ou
r w o r d s and spreads our charms to
her friends....

Alison: Oh, she is just a child...Only five.

Alison: Texas is good for the children
away from the city 'hustle and bustle...'

Omar: Ahah, maybe I should....I think
that our teachers should pay more attention
to our children than try their own
provincial tricks.!
---------------------------------
Chapter Five
'My Father, The President,'

Towards the starting of this chapter I felt
confident in the youth
of South Africa because my Sakeena won first prize in
a dance contest featuring Justin Bieber's 'Oh Baby,....'
She just goes bezerk for that song and since then our
household has been filled with that song.
I have the tune in my mind
when writing this chapter....Well, I am writing this
in Mid-July 2016
where business, media, politics, entertainment,
family, religion,
ethics and other sectors of South Africa are
moving along well...
In June this year we visited Natal as part of our
vacation to the coast..
Omar addressed members of Parliament
last Thursday and members
from the South African community are
s t a r t i n g
to cheer his
approach as President of South Africa...
Although Omar is
Minister of Finance many community leaders have
had meetings
at our castle speaking to him about his
involvement in the South
African community....
Omar also received the 'golden shield,' awards
from Absa Bank regarding
his work with Footprints Filmworks....
Other top companies as voted
by Absa Bank for 2016 include South African Airways,
Chicken Licken, Joko, Ocean Basket, Falu's Fabrics, Unisa,
Virgin M0bile and Juta Books...

I wrote down in my journal this morning what I plan to
achieve for the r e s t of the year and my daughter
Zakkiyah is being born this year....I have three beautiful
children and one gorgeous husband Omar...
My three children
in case you following the story is Sakeena, Akber,
and Fathima...
Omar says that he wants me to be a saleswoman
to my children
and achieve the treasured goal of e i g h t children...
Being the
wife of a high-flyer has it's tolls on me including
daily cooking and
cleaning, passionate lovemaking, teaching and being a mother
to my children...I have taken a course in forex and I have
earned R250-000.00 of my husbands money....Many of my
friends ask me questions on keeping a PrinCe like Omar
satisfied and I guess a smile is the best answer to all of
these people..
I feel much happier living in Rustenburg and
I guess the beauty
of my husband is that he is able to shift his business
to anywhere I want...
When we went on vacation this June I had
the best time in the
world because I could walk the beeches of
Natal in Freedom...
About 50,900 results
WATCHED

3:45
Perhaps freedom is not addressed enough in this book
called 'My Father, The President,' because
most of us take it as a
granted. Our five year marriage is based on trust, honesty,
love and patience and hopefully this book will inspire many
millions to follow in my f o o t p r i n t s...
One day I entertained Omar to some good
communication...

Alison: So how are you doing my love...
Where would you see yourself
ten years from today??

Omar: I am Goofed...That song 'Ohh Baby,' is
rattling
in my brain...
Hmmmm. I would see myself in your arms
and your heart and
hopefully with eight children....The President of
South Africa will be a bonus.

Alison: Ohh Baby.....Well I feel that I want
to spend every
second with you...How much do you think
Vodacom will charge us....?

Omar: Life is free love dove....I am happy
with our castle
and I would want to move to somewhere
bigger like a
7 million rand house....

Alison: Perhaps next year...You should know
I will love you if you
don't have a cent as well...
I loved you without money and I will
always love you Omar.

Omar: How much do you love me if you were
to show it to me now.??

Alison: Does my children not answer
your questions...

Omar: If love was a diamond I would be
your diamond cutter,
If love was an ocean I would be the abyss,
If love is a
hole I would drown your alley...Anyday.

Alison: How Sweet....Omar, I love you so much....

Omar: I love you more than you can count Alison....


Omar perhaps had a lot on his plate that evening because
he joined the United Nations as Governor...
He had replaced
the current Ben-Ki-Moon and was
now earning a salary
more than $100 000.00 per annum from the
United Nations...
He had taken the task because of his financial
brain and had
other businesses on the side....His mentors
Sir Alan Greenspan,
Sir Ben Bernanke, Trevor Manuel and Tokyo
Sexwale were always
calling him on his mobile asking decisions on
interest rates and repo rates...
Omar had worked hard and studied till the
late hours in the evening
to be where he is today....He was often
quoted on news
channels and newspapers regarding the
work he does and
would often meet guests till late. I kinda felt left
out because I took care of the children and
had the responsibility
to look after the house...
I was quite good-looking for a young lass and always
took the opportunity
to lend a hand to my husband...Making love to one
of the m o s t powerful
men in the world has it's workload on you with
their toying games.
I guess when this book gets published the world
will get a broader idea
of what this 'mumbo- jumbo,' talk is all about....As Alison,
that July
evening my life was perfect....Perhaps a light snowfall was missing...
We had the fireplace burning when we chatted every
evening talking
about the future of 'The uBuntu....'

South Africa was fast becoming Africa's country with the
country being named as a 'first world country,' locally
and internationally....The country had increased workload
by 40 percent in the last year with net income ranging
from R4600-00
per month per person. The country was fast becoming an export
nation to countries China, Brazil, Japan, Iraq, Saudi Arabia, Poland,
Iceland, and Zimbabwe....The United States had invested large
sums in the country for the sake of skills and empowerment.
The nation had become a 'safe haven,' investment due to the
downfall in crime from 30 percent in 2012 to 12 percent this year...
The country was becoming a nation involved with
middle-eastern countries
ranging from import and exports....The country was well-known
for the creation of clones, robots, 'purpose devices,'
and other
'new forms,'
of investments that could empower the entire human race...

Many folks from Africa and other nations had flocked to the country
as a tourist destination because of the tranquil beauty and scenic
views....Many foreigners use our education departments
to send their children to our schools because of the 'Waldof methods,' that
many of our schools teach....My own children Sakeena, Akber and Fathima
are educated in South Africa to the best of the teachers knowledge...
Many parents have the option to 'home-school,' their children
as part of the deal with government....

I was starting to feel that South Africa was more important
to Omar than our own children....Omar was sent
to the United States in August 2016 as a gift from
members of the community...
He had spent three weeks in Los Angeles and came
back with more than what he went....Living alone
in those three weeks taught me the importance
of love and patience when it comes to parenting...
My husband would one day become President of South
Africa and all I could do was watch from the
bench-lines of the father nation....

My husband had constantly thought about the
changes that he chose
to pass in South Africa including the legalization of Marijuana,
legalization of 'red-light districts,' increase spending on hospitals
and increase spending on social scope...He also had
meetings with key
communication leaders for the investment of 40 000 computers
in schools including broadband connection. His meetings
also stated
the investment of tele-port media-a transfer of personality
from one province to another with the aid of a device.
Abdulla's investment in the health sector would drop HIV
infection by more than 60 percent with the legalization
of Pfizer drugs and related virus drugs. My husband thought
'long and hard,' for the changes that he chose to bring in
South Africa...He had always admired President Fidel Castro
for his long standing as President of Cuba for more than
twenty years. Perhaps a far-fetched dream of his....!

When Omar returned from Los Angeles I was due to give
birth to Zakiyyah next month but took the persona
to learn passages from the Holy Quraan...Growing- up,
I was taught to pray
to Jesus Christ and the Lord as I learnt from my teachings the
importance of one Prophet and the ruling of the
Holy Prophet of Islam.
I became better attuned to the Islamic culture as the month of
Ramadaan was crossing the Muslim community in September...
I thought that I should teach my children the importance
of their religion and the meaning of God.Growing- up,
God was a father figure in my life and later I realized that God is Eternal,
The Most High, The Most Gracious....I never knew of this..I also took
a course on the meaning of the Holy Quraan and the
meaning behind
the w o r d s. Sometimes w o r d s have 'double,' meanings.


Zakiyyah was born on 13 September 2016 and this was the happiest
day of my life....We had preferred that she be born at home
as Omar chose her to be 'nurse maid....' Omar had
answered my prayers by not sending me to hospital,
instead I gave birth at home...She had one dimple
and a big birthmark on her face making her look like Cindy
Crawford-The Model.
I now had f o u r children, Sakeena, Akber, Fathima, and Zakiyyah...
This was a new challenge to me because I received texts from
all my friends and family saying that Zakiyyah was a
'doll in the making....'
She had her fathers hazel eyes and my skin and color tone.
We had preferred that she be baptized according
to Christianity,
although I had not converted to Muslim. Our family values
might s o u n d mixed to you as a reader, yet she was
the prize money for 88 Ferrari's Omar once said...
We were happy and satisfied with her health and I
was 'happier than normal,' because hundreds of photo's
were taken of our baby within the first day...
Her siblings had all clinged to her like she was
a pot of gold...And she was.

Being a mother of four does not come easily unless one
has a strong father to back the children up....I remember
at that time Omar was at the peak of his presidency
always 'eyeing,' the local and international news what was
stated about him and related businesses. Zakiyyah
was a 'hip-hop,' baby because I suppose that type of
music could only make her sleep...
She would only sleep in a driving car or listening to 'hip-hop...'
Sakeena would often play games with her sister to keep her
tuned up what was happening in the world she lived in...
As a baby she loved lots of attention and I still remember
the photo's because she was known as 'my prize baby,'
because
of the attention she pulled. The paparazzi were kept out of
our home from taking pictures and only 'exclusive pictures,'
were released
to the media....We had a cozy family and my parents
and Omar's
parents had all visited us on the due date. Memories are
perhaps to evident to remember as the pictures of my
little baby still stick in my mind...
Life was teasing me because Omar had told me that I
should not work and work from home as a house-wife.
I remember a little red teddy bear with her name on it that
Uncle Akber gave her as a gift that makes me shed a
tear till today...
Our house was filled with love, laughter, greatness
and royalty with the birth of our new daughter...
I always felt that Zakiyyah was my 'miracle baby,'
because
she was born at home...The local SABC news had
featured
her birth as 'a new addition,' to the Abdulla clan....

Omar: So how do you feel being a mother of four
and the love of my life...?

Alison: If you would of asked me that the
first time we met,
I would never of dreamt to be holding this gorgeous
child in my arms...

Omar: Ohh Baby, Ohh Baby....

Alison: Now you have given me four children,
how do I know that
you will remain faithful, honest and 'mine,' always Omar...!

Omar: Relax Alison...I love our children. I want
to move back to Pretoria...

Alison: Why, What's wrong with living in Rustenburg....

Omar: I just feel that I can achieve much more in the city...
My business is climbing fast and the market is in Gauteng....

Alison: Omar, If you want to move...Sure...We can move
and relocate the children's schools...Maybe we could build
that 7 million rand house you want....

Omar: I have the house already organized by the estate
agent. It's a matter of your agreement with me....

Alison: We can move at the end of the year...

Omar and I were surprised by winning the national lotto
towards the end of the year which paid out an amount
of over R20 million rand...
I guess my children's numbers perhaps assisted as well.
Although Omar was not an avid gambler, I had purchased
the ticket with Omar sharing in the profit-takings....
Click 'n Play...
--------------------------
Chapter Six
'My Father, The President,'

I was never j e a l o u s of Omar's success because I knew his
success will ultimately be mine...He was building momentum
as President of South Africa and was fast becoming
one of the richest men in the world...
We had moved back to Philadelphia because Omar
felt that as a community leader he
should be in the hub of the community...
We lived in a seven-star home with 14 bedrooms,
pools, jacuzzis, fireplace, steam, sauna, and we had
purchased one of Omar's dream cars that his
father once bought him...
A red Ferrari Scuderia, besides- the 'everyday,' cars....
His father had told him
that someone would kill him for his Ferrari, but preferred
to showcase the
Ferrari on a lazy Sunday afternoon. Omar had often
traveled to London,
Los Angeles, Tokyo. Warsaw and Bombay as
part of his agreement
to lead the United Nations...
He was building polls in The United
States as the future
President of South Africa
with him speaking to audiences more than 250 000 at a time...
He was a passionate speaker on stage and 'wooed,' audiences
who chanted for more....He had a certain style and way in
which he spoke to crowds that got distributed on all networks
including U,S,A Today, SABC, E.T.V and thousands
of w o r l d w i d e stations.
newspapers, websites and other media related news...
Many said that his
love approach reminded them of Barack Obama,
Shar Rukh Khan,
Fidel Castro, Winston Churchill, Nicholas Sarkozy and
George Washington...
He had told me earlier that if I ever did anything to
hurt his relationship
with his father he would leave me. To be honest- I loved
Uncle Akber, like my own father and perhaps at times
I did not
agree the way Uncle Akber spoke to Omar, but that
was their father
and son relationship....
His mother was his guiding torch that
always shone upon him and
always brought a 'sparkle to his eye...'
His mother had always told her
son to be aware and shrewd when speaking
to media personalities
and people who just 'want gossip,' for local and
international tabloids....

We had celebrated Chrismas Day in Miami at a night club..
I was never the 'dancing diva,' type of woman but wanted
to go to a nightclub with my husband...
It was my first experience dancing in the
moonlight and in sound
driven rooms....Omar and I had danced in the moonlight
on Christmas Day because
I wanted to know that he had something to share with me...
Omar was relaxing the remainder of the
year as he was planning
speeches in The United States- later in 2017...
His marketing manager had
booked him f o u r meetings per day for the entire of 2017
and was stemming towards leading
The United States...
During that festive season we had visited the
local zoo's and
shopping malls to shop and buy some new
things for the home...
At that time The United States was run by
a notation that the
black man was the 'brain child,' of The U.S....
To me, I was never interested
in letting a black man lead The United States because
of the way they led North America in the past...
An Indian would create a culture and maintain
a 'deserved pride,' to Americans
the way when Mahatma Gandhi had featured
in South African history...
Whilst news on the grounds was mis-trust towards the black man,
Omar was still speaking about Change to
'everday Americans'....From the news
around the community although blacks
were a majority many foreign
speculators had not trusted the black era because
people had somewhat
of a racism thrust against blacks...
To American's if they were going to see
improvement in the country
they would have to have a non-black America
because of the aura
that other races oozed....Omar had met
with Members Of Congress
to include blacks as part of the Parliament
but said that blacks were
almost 100 years behind the thinking of 'Anglo-Saxons...'
Perhaps a trust that foreign members wanted to instill a
sense of deserved
pride since democracy.... He had also stated
on previous occasions
that the term 'blacks,' was preferred by the Americans
as compared
to other titles associated to their skin race....

 The romance in our relationship was sexy to say the least because Omar
looked hotter then the first day I met him and was interested
only in getting between my legs...
I have always welcomed Omar's interests because as a wife that is
my duty to my husband...Love was the element of my heart,
body and spirit and I always had the confidence to share
what was one my mind...To me, the secret to any sexual
relationship is trust, sharing, passion and 'naughty attitude...'
Being liked my Members Of Parliament helped Omar to
build his legs up
the podium in government....Although many of the meetings held
with Omar were not televised I was always with him, on every single
meeting...
My children were loving to me and always had a moment of
appreciation to me....I loved the way my children were growing
up because I could see that their sibling friendship
was the foundation of their childhood...

Sakeena: Mummy where do children come from...?

Alison: From God!

Sakeena: Why do my friends bully me in school and always say
that they see daddy of television...

Alison: If your friends bully you, set them straight...Never be bullied...
Your daddy is a very important person in our country....

Sakeena: When Daddy becomes President of South Africa,
will we be happier than today...

Alison: Your daddy will still have to gain the confidence of his
friends in the country and then he will become our President....

Sakeena: Mummy, why do people take so many
pictures of me at school...

Alison: You are royalty my daughter....I love you....

Sakeena: Mummy, when will we go to London for
holiday, like how daddy does...

Alison: Next year...Your father loves all of you very much....

Akber: Oh Yipee...I love Sakeena, Fathima and
our new baby Zakiyyah...

Alison: You must take special attention of Zakiyyah
and don't pinch her cheeks too much Akber...

Akber: Okay Mummy...

Omar: Lights out children we have a long day this week....

Towards the s t a r t of 2017 we were
'back to work, back to reality...'
Omar was leaving for Tokyo next month and my children had
enrolled in their new schools in Philadelphia....I enrolled my
children at one of the country's finest schools Crawford
College because I thought that my children require the
best schooling if they would have to compete with
international students, later in their life....I have always had a firm
belief that the foundation phase of a child is the m o s t important
and that a child required both parents to play vital roles in their
lives if t h e y going to have any success in the 'outer world...'

Whilst learning about the forex market I joined several stock market
programs so that I could 'dummy trade...' listed
and unlisted shares...
Omar has said that I should trade the local shares listed on the
African Stock Exchange and American Stock Exchange because
he newly listed a local stock exchange in the country raising
funding of over 4.5 billion dollars...
The stock market enabled listed and unlisted companies to trade
shares on margin and leverage to generate a profit....Omar was
heavily involved in raising money for businesses
who chose to grow...
These included shares and businesses who
understood the value of risk...
I remember on the launch of The Footprints Stock
Exchange how shares
appreciated in value by 88 percent within the first
three months of trade....This was a new
business for me as
I hate an idle mind....
An idle mind leads to UN-productive
work and bad
work ethics. Although
I was a house-wife I loved to toy around with shares to
understand the meaning of 'Supply and Demand...'
Footprints Filmworks
and other companies were listed on several
stock exchanges
around the world for media publicity
and for the purpose
of trade and forging markets...
Something that I loved....

Loving the markets is one thing and knowing which trend to
follow is another spectrum altogether....I had taken courses
about markets to better equip myself about market
fundamentals and technical s...
Something that my husband taught me...
I think what keeps a relationship
alive is the ability to learn from your partner...
A partner that teaches
you and helps you cements the entire relationship...
My parents have
been married for thirty years and I always
learn from them the
value of learning and partnerships to
enable communication
and ethics...
My relationship with Omar at the s t a r t
of 2017 was good and
the romance was 'alive and well....' I was very
protective over
Omar from other women because I knew how they
flaunt themselves
to my man when I am not there....Being protective is a key
that shows that you really love and admire someone...
Something that my father taught me.....Anyways,
the local shares invested
in traded well as the American dollar had weakened to one of it's
lowest levels against the British Pound, Japanese Yen and the Euro...
Omar once said that he would forecast seeing the South African
rand as the basic unit currency in Africa if 'things go according to plan...'
with the African Union... With a minimum investment of $25000-00
could see a return 'reap surprise returns,' to an investor on any
exchange in the world...
About 2,320 results
It was never about the investment I later learnt it was about the
'thrill and fun,' of trading the markets...Omar had often met
with former Presidents and Finance ministers from across
the globe to discuss issues related to the American public
that could stem growth to other import and export
nations...
In a journal meeting with President Obama-Obama had asked his
fellow American in Abdulla about his up-bringing in South Africa and
liked talking about former president Nelson Mandela...
Abdulla had
told Obama that Mandela had died recently and was planning
a memorial of the South African president
in The United States...


Omar seemed to love the camera and acted in several films
in the country
to help build his media profile when he becomes
President of South Africa...
This book and other films were played on several networks
to market his dreams....I have always thought a man
who believes in the future of his dreams is a man worth
investing in...
I invested my life and f o u r children with this man so I should
know what I am talking about....We had invested a sum of
one billion dollars in the construction of shopping malls
and offices in The United States in areas Maine, Maryland,
Montana, Oklahoma, Oregan, Virginia, Washington
and took certain shares in property porfolio's as part
of his investment deal....Meetings with the' top of the top,'
in the United States enabled me to wear a different
dress per day...
I only chose the best when representing him
and the businesses tha
t we were marketing....Our children were at the fulcram
because they had chosen my taste in style by purchasing the
latest b r a n d s in clothing and footwear...
One thing that
has stuck with me since we started going out and that
is the importance of fragrance...
I love a man who smells good from
the inside-out....

When Omar met with the Doctors Association of
The United States he was offered free shares in four
hospital chains in The United States and advised doctors
to beware the risk of cheap imported medicine...
The hospital sector was alarming as the market had invested
in markets with doctors...He had said that a doctor plays a vital role
in the community and thus supported the association...
I had studied to become a pharmacist before I met Omar and was getting
involved in this sector because I understood the importance
of providing cheap health care to the 'American sector...'
The country had 232 hospitals and was investing into improvements
and free hospital service to over 240 million Americans...
Doctors fees will be carried by a transfer of funds into their accounts
by government....
With the government offering subsidies to members from the community
-income tax would also be reduced to 30 percent as compared to
40 percent in previous years....
Abdulla was fast becoming the nations head with his s u p p o r t from
both men and women in all sectors of The United States..
He had often met with African Union leaders to discuss the
health sector of Africa, North America, South Africa
and Asia and was
winning votes from Congress and the general public....

South Africa and the United States had agreed
on certain interest
rate agreements and was discussing to reduce interest
rates by 5 percent
in coming years to improve fiscal and monetary policy...
This sector could generate a net flow of cash of up-to
12 trillion dollars alone in 2017...He was applauded by
members from the community and had a national
influence in the market when addressing local and
international policy makers...
Insurance companies and businesses would face alarming
drops as the health sector was being backed up by
government....The 447 members of Parliament were all good friends
of Omar and I was playing a key role in entertaining guests
at our castle...
I loved Omar when he spoke and met
with members of the community
because I was always attracted to a
man with power...
Perhaps a bit childish of me, but hey, I am
Alison and this is our story...
When I say a man with power I mean
influence and not power in
the sense of a drunken state...
Omar had also agreed to the opening of 14 rehab centers
in South Africa for members who were affected by
the abuse of Drugs and Alcohol....His involvement in helping
people who were affected by drugs will be
discussed in later chapters....

On the eve on Valentines Day, Omar had taken us out
to a local restaurant and shared some of his memories
whilst growing up...
This evening will always be remembered by me, because
Omar shared his innermost desires and ambitions with me....

Omar: Shall we have dinner at the finest restaurant in
the city this evening by the lake,,,,??

Alison: Dinner is the best if it's shared with family...
How is your heart and mind love....!

Omar: I am feeling that things are becoming a reality
what I wrote down almost ten years ago.

Alison: What do you mean??

Omar: Well, ten years ago I was a
University student playing
pranks on students and secretly planning my lifestyle
and future...
Now I feel that I have achieved beyond
what vision I had a long time ago...

Alison: What vision did you have...

Omar: I knew that I would be rich and wealthy but never
this happy....In University I had many friends
whom I think about till today....

Alison: What were your dreams in University
and who were your friends...?

Omar: My dreams was to achieve an income of
$100.000-00 per month...I had vision to uplift every
single person I meet...I dream't to be famous and be
a leader amongst my friends....I had dreams to look-after
my parents and do what they did for me....My friends in
University were Shamil Mukadam,
Iftikaar Ahmed, Sikander Abdulla, Nadeem Karani,
Yacoob Noor, Shaeen Dada, Nadia Essop, Zakiyyah Kolia,
Farida Essani, Mahira Malhotra, Katrina Hoosein,
Mehnaaz Baker,
Faaiza Noordin, Faheem Amod. Albert Van Wyk,
Binod Menon, Fatima Abed, Mehnaaz Kalla and
many thousands of others who chanted
my name by my window....

Alison: Wow, and what about me....By your window...??

Omar: You are the cherry on top Alison...By my window I mean...
In those days we lived at University and I lived at University
for four years...My friends would call my name blocks away
and some would even wake me up in the morning by my window....

Alison: Oh how sweet....Well I hope that I
can be 'your friend for life....'

Omar: You are...Always Alison....I think my
highest friend base
was when I visited Pakistan in 2010, the best
learning experience in the world...

Alison: Lekker, What did you learn in Pakistan?

Omar: I learnt Urdu and I met many friends from Lahore...
I still have memories of them....I once wanted to
marry a punjab woman....

Alison: Well, Who else you almost married....

Omar: I almost married about three women in South Africa,
but nothing to compete with you...

Alison: Thanks Love....What will you eat...

Omar: I have never tasted Sushi, let's give it a try...
I once had a girlfriend who only ate Sushi...

Alison: Haha, Well I have never dated anyone...
You my first love and only love....

Omar: What will you eat...

Alison: I like American Steak....

Sakeena: Daddy, I like the chicken sandwich...Is it halaal...

Omar: Yes honey, have the ice-blue milkshake that you like too...

Sakeena: Thanks Daddy....Why did you not tell
grandpa and grandma to come along...

Omar: They wanted to look after Zakiyyah...
Do you like the fresh breeze and wind here....

Alison: Well love, I was thinking....

Omar: Oh someone has a lot on their mind...Shoot....

Alison: Since we have f o u r children, should we not
plan another child...I love our children and you
always said that you wanted e i g h t...

Omar: Hmmmm....Can your body cope??

Alison: Yes...You should know Omar, your dreams
are my dreams...
Please don't ever lie or cheat on me....

Omar: I would never cheat...It took me nine proposals to
women who I wanted to get married to...
I think I am kinda settled as to what I want....

Alison: SO no more questions....We going to have
our fifth child soon, in this year...

Omar: I am leaving for Midrad in March...Before then....

Alison: We have a 'midnight date,' this evening....

Sakeena: Lets stop talking and as Hannah Montana says 'Lets dig in....'


It was at about this time in 2017 that everything
seemed perfect for us...Things were slowly falling
into place as I could feel like a true American...
My days and my stories in South Africa were perhaps
forgotten and all I could do this evening was
sit in the comfort
of our home and enjoy the 'pleasure,' of my husband...
Very often we are too engrossed with our daily chores
that we forget the 'love-bite,' moments we share
with our husband, with our children, with our
friends and with our country...Before I kissed
my children to bed this evening, I knew that
whatever they learnt from their parents,
their cycle of life had just begun...And I
could not wait to capture the next moment....

-----------------------------------------------------
'My Father, The President,'
Chapter Seven

I started writing this chapter in February 2017 as
Alison Kells with this book that
will be published on CD, Book, Website, and FILM and will be broadcast t
o more than a billion people....
This will probably be the b e s t form of motivation to you the readers
of this book 'My Father, The President....' Towards the start
of this book I had dreams
to follow in the f o o t p r i n t s of my husband Omar Abdulla who this
book is dedicated too...I am Alison Kells and when I start this chapter
I am 24 years old and Omar is 32 years old....Omar Abdulla who plans
to lead the country as President of South Africa was caught one
day crying in his room
when I decided to ask him a few questions about his life and
certain elements
that will see him lead our country as President...
I would also suggest
that you review previous chapters to gain a bette
r understanding
of what this book is all about....

Alison: Why are you crying my love...What's up...?

Omar: I am crying because of this song thats playing...I love my
father and my mother
so much and I am grateful for what they have
blessed me with today...
I feel that I am the luckiest person in the whole world....

Alison: Then why shed a tear....Don't let me cry with you and
drown my heart...
What Song?? Not Shar Rukh Khan magic again??

Omar: I was thinking about what they have given me, and I feel
that I have such a large task to provide the same
growing-up to our own children....

Omar: A Song from an Indian film....I am heartfelt
because I feel that
although I am doing well for myself something
is missing...

Alison: What's missing in your life...We have everything that a
family can own and dream about....!

Omar: Well, when you have seen the things I have seen in my past,
you would also cry...There are so many memories, so many
'treasured moments...' in what I lost and what I gained...
I learnt today that the
past does not equal the future....

Alison: We have four children and our past has
always been
memories of bliss...What's missing and why cry like a
baby my love...What did you loose in your
past that is missing today....

Omar: You know we can talk and say how much our parents have
done for us, yet sometimes you want that feeling to know
that you have the backing from the entire nation to lead the country
as President...
One can have trillions of rands on paper, but it means nothing if you ar
e sad and heartfelt...
Our love is great and I am happy with you...What's missing
is my past in a shell
to showcase the memories I once had....We practice hard
to what we want
to achieve, yet I have this empty feeling that I have failed or
let down certain of my friends....

Alison: Oh love, don't come down too hard on yourself...
You know Michael
Jackson failed 70 percent of the time- I was reading
an article...
What made him stick out from millions of fans is
his ability to never
give up...Your bad dreams these last months
will come to an end...
You should be proud of what you have achieved baby....

Omar: Thats funny....You know me for the last
e i g h t years...
Perhaps I am behaving
like a fussy child...You know I feel that my ego is somewhat dented....

Alison: Dented how...?

Omar: In School I would win all contests and awards
and always be the winner
who took all prizes on stage...This time I feel that the
competition is much larger
and 'empowering my dreams....' I feel that I have somewhat lost direction
off the course that I was planning years ago...

Alison: So lets gets back on course...You are not a sailor-sailing to India....

Omar: I realize that my actions have not become a full reality...
I am missing so much...
You would never know....Perhaps the empty gaps in my heart
will be filled later in my life....

Alison: You are 32 years old....Which 50 year old can show me what
you have achieved...
People talk about Shar Rukh Khan and all these Bollywood actors,
to me- that means nothing because when I see the
sparkle in your eyes
I realize that I am starring at my dream guy....

Omar: I liss for Chicken Licken....I am going to grab
something to eat,
I will chat to you later...I love you...And Thank You...

Alison: Why do you have to run away when we are in the
middle of a conversation...I will fry samoosa's
to soothe your hunger....

Omar: Not running away....I just feel that my support base
has doubled in
the last five years and I don't know how to '
woo-my audiences,'
the way I did...
I feel that I just don't have it in me anymore....

Alison: I watched you on television on the evening news...
Everything looks
'smooth sailing,' from here on end....

Omar: Looks can be tricky...I might look all hunky dory-but it has to do
with me and not us...So relax love...

Alison: No Omar, we are married....What's on your mind is also
on my mind...Spit it out....

Omar: You know once I told you if I had a rose for you I
would never leave my garden....

Alison: Yes, go on....

Omar: Well, I feel that I have been pricked
by a rose that I
plucked out of the
Japanese Garden...My heart, mind and body just
needs healing...
I'm sure the self-powering Omar will be back soon to bite
you in the ass...

Alison: Haha, Well what are you going to talk about at
The White House tomorrow....

Omar: I am still preparing my speech...I guess the best speech
is a speech from the heart....

Alison: I will be right by your side...All Ways-Watching and
speaking to you...I promise....

Omar: I promise I will be your guiding force and soul mate for life...
Oh- by the way, I bought you a gift....Check under your pillow....

Omar: I love you....

Alison: I love you....


It was at about this time that I fell pregnant with my
fifth child before
Omar left for Midrad....He had left to Spain to meet with
United Nations leaders to establish South Africa with
international members from the community...
He had forged relationships with key leaders for the
investment into
in the country if certain interest rate policies were kept...
Although The United States was known as the
Diamond Exchange
of North America, other countries had offered to
purchase shares
and take control of certain markets in The United States
according to Russian and Chinese investors...
He had also established networks for the control of
oil prices if certain
vehicle manufacturers were to import the
'hydrogen cars,' that will use
water as fuel...Something that Arabian leaders had
not taken well too...
Our children Sakeena, Akber, Fathima and Zakiyyah
were growing up
well-knowing that their parents love will always
shadow them,
wherever they walked...When Omar returned from
Madrid in April 2017
we had booked Omar in stadiums for his leadership approach
selling more than fifteen million seats in fifteen states...
I would tour with Omar over the next three months to
strengthen his polls as the future President of South Africa...
The community has worshiped Omar's talks and applauded the
Minister with his 'hard and smart,' work at the top
level in Parliament...
He had discussed issues ranging from family
housing, politics,
education, spending, crime, human rights, and
'new ways,' of
speeding American competition to compete with
w o r l d markets....His businesses traded on several
exchanges had rocketed on the news of his power
and provided a net cash return of 88 percent for
investors
who had invested in the Footprints Stock Exchange,
an exchange that held more than 5000 businesses from
the 5000 000-00 businesses...
He had always said that the key to success in any business is not
Capitol but the ability to maintain a balance between
marketing power,
true business skills, 'old-fashioned trade,' and internal promotion
of ones ideas and ethos...

When Omar returned in April 2017 he had said that he took courses on
speaking and 'jovial leadership,' from Anthony Robbins,
Robben Banks, Mike Lipkin, Bruce Willis, John Kehoe
and many other speakers to help motivate his
stand for election...
In 2025, it would be his first run as President of South
Africa and no-matter what I
spoke to him about, he always listened with o p e n ears....
I will always admire Omar Abdulla because of his
ability to 'never say die,'
even when things sometimes look bleak and UN-attaining....
His mind power within himself will always be
remembered by me because he
taught me that we do things 'most of the time,'
for the entertainment
of others and for the self-happiness for oneself...
Something dreamy and sexy about him...
I suppose when you are past the dating phase with
a Man, you look at a person from
how he see's himself from someone else's 'eyes...'
Sometimes we have to change our thinking towards
how we love, Sometimes
we have to change our thinking towards how we see
the 'outer scope of life....'
As the old saying his father says 'when life throws you
a lemon-make lemonade....'
During the time of April 2017 I recorded some information
with my husband which I will gladly share with you....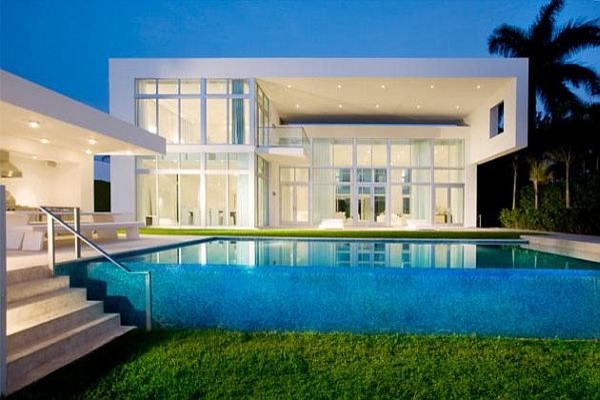 O M A R often shared his pleasure and pain moments with me,
perhaps because
pain was a force that pulled him down or stagnated his growth...
He would often say that his power is limited because he wanted to save his
mood towards a certain pain. I guess even the most powerful person
in the world
has pain that one has to deal with-I know the way Omar deals with
pain is- he either lets it out on himself by being moody with me or
not doing anything....I can remember this because when we were
dating he would often get frustrated by me by 'wasting his time,' and feeling
that what he did-did not matter...I bet that's why we are married....He would
often get upset if certain goals were not achieved-financially, emotionally
and physically....At that time he had received w o r d from his trainer
that he required to gain 30 pounds in a sport that he enjoyed to
compete with his friends-Boxing....Omar loved boxing
and at times he would come home all beaten up
and sometimes he would laugh at the failure
of his opponents...
A sport that built his muscle tone and mental strength...Omar had
hired several
coaches over his career to improve all sectors of his life including
health, wealth, wisdom, relationships and mental attitude...
He had focused on achieving results for himself and
later transformed
this information to his family, his friends, his community and
his 'uBuntu people....'

One evening Omar and I were invited to The Minister of Aviation
wedding party whereby I truly got to understand what picks
on his heart and mind...
I wore a red dress that he had chosen for me whilst he wore a black tuxedo
and our children wore designer gowns designed by Miami's finest specialist...
We were talking on the table until I realized why Omar ran
after the post as President of South Africa....

"Ever since I read Apartheid stories about South Africa in the local media,
I always felt a sense of uneasiness towards the current government...
Sure Enough, when South Africa was led by a black majority we did
manage to weed ourselves out of a horrid past....I believe
that if I lead our
country as President, I would not only add a dimension
to color consciousness,
but also I believe with the teachings that I have learnt
I believe the days of 'baby-step growth,' are over...
As Americans, we should 'admire and aspire,' to role-models
from our history
to better the scope and visions of the future...." Abdulla said....

It was then that he asked me on the dance floor to share
a special dance with him
and later took the stage with Sakeena and Fathima-loving
and showcasing their affection towards them...
Zakiyyah was growing up fast and cute and would start taking her first
steps in a few months....She had gotten along well with her siblings
and they always spoiled her with bundles of attention and love...
Omar on the other hand had seven siblings whom we all got along
with-who were invited to the same wedding....I remember sharing
special conversations with his sisters Farhana and Salima-that evening...
One thing, they always supported whatever desires he followed and
always complemented our 'loving relationship,' at the best of
their knowledge and heart....

We had attended several weddings where Omar had worked his charm
on our family and he enjoyed meeting new people and
'mingling with society,'...At times I would think that he is an extrovert,
whilst my talks remained for the bedroom....We would often discuss
his past, my past, and our future dreams...He often spoke about creating
pleasure in our relationship besides in the bedroom...I guess when
you are married- you always look for ways to compete your husband
in certain ways...
I decided to write this book because of the constant attention
Omar received and the popularity he had in South Africa and now
in the United States....Our memories will always be
remembered including our
'passionate dating season,' that I will always remember...
I guess the difference between dating and marriage is security...
Omar's father once told me that a woman will love him for security
and not based on love...
That is what perhaps I would have to dis-agree with
because love forms
the foundation of every relationship..
Our United States government was marketing Omar quickly
to become the nations
head in 2025, but there were so many gaps to filter...
I read in one of George Bush's books that a President is not created by
the people, 'a President is created in his heart, mind, body and spirit,'...
When Omar and I first started dating he told me that the secret to life
is pure love...
I laughed and later realized that he was right about so many
things I later discovered on my own....

Whilst I was pregnant with our fifth child I started learning 'new things,'
about my relationship with Omar and the meaning of being a mother
to a child....I realized that no-matter what a mother will always love her
children no-matter what the outcome....A mother is the keeper of the
home and the cherisher of the father...
A mother has so many qualities that I even called my mother up on this
mother's day and told her how much I love her, and how much
I wanted to do for her...Growing up we sometimes take our
parents for granted because we are always busy with the elements of life...
Only later when we become mothers do we truly understand
the meaning of a mother...To me, a father is more like the person who is the head
of the household and shares in the 'glitter and glamour,' of their children's lives...
I realized after some thought that a mother is more important to her children
than a father because a father is only in name...A father will be there when
you need him, and will not come to you if you don't ask...
I later realized that asking my father for time or anything was a
chore on it's own because he was at times selfish towards me...
I guess Omar as a father was different...He always ran around looking
and questioning his little brats for what they wanted...
Perhaps I am being biased because I am a mother....But Omar
knows that a child
requires both parents to be able to lead in all ways....


A father is the bread-winner and most of the time once a
child has past
a certain age, he moves on....To a mother, a child will always be a
child even if the child is as old as 60. I learnt this from my mother
in law who always 'spoon fed,' Omar....She would
always 'do the little bits,'
that a father could care-less about...Even my own father, Herman,
once I got married he got out of my life and till today I still receive
texts from him...
When I needed advice when I was pregnant-my mother was the first
one to be there. The reason I am addressing such a 'touchy topic,'
is because I have visited many homes that families grew up
without either a mother or a father and I realized that
most children will choose their mother, perhaps because
they are soft spoken, perhaps because a mother will do
anything for her child....So, if you are one of the millions of people
who read this- who grew up without a parent...Ring them up now,
and tell them how you feel...Because if you don't truly be honest
to your father or mother, they will never know...
Be sure to be humble-with the greatest of respect. I
sometimes fight with my
father because I tell him he never loved me enough and shout
him for how selfish he was when I was growing up...All people
and all nations have parents...So if you learn't anything from
this book, learn to forgive the ms-haps your parents brought
upon you and learn
to erase their mistakes and make your own future better...
Otherwise if you have read thus far, you have learn't nothing...
American's must learn patience and the willingness to forgive
p a s t mistakes and carry on....We live once in this lifetime,
so we might as well do our best to do our parents proud,
otherwise our life is meaningless and remember that if you
fail to love your parents-you have failed the scope of life...

I remember a joke when I was about ten and
I wrote a mothers day
card to my mother telling her how grand and
loving she is...She smiled...
And then I asked her...Mummy, when is children's day...She laughed at
me and said that my dearest Alison-Your day is everyday, and you can
have anything you want everyday....That will stick with me until the
day I get laid to rest....I remember Omar once told me that
heaven lies at the bottom of your mothers feet,
so if you are still living with your parents...
Do yourself a favor and massage her feet on a daily basis...
This will not only bring you reward in this life, but in
the hereafter....

We must learn to say 'thank you,' and 'I love you,' on a daily basis to both
our parents and no money in the world can work its tune on your parents...
As American's we should take our parents like the two hands we
have on either side...
They cannot do without each other...And when they come together,
they will come together to applaud your effort towards them...

Whilst The United States was growing at a fast-paced speed
I started meeting
new people and realized the importance of today...
When things are not going according to plan-sometimes
it's good to re-plan
and act again...
Although Omar's speeches were being viewed by almost
every person in the country
he was being appreciated by the right people and constantly being
referred to people overseas...2017 for many people was a year
that changed many peoples movements towards acting
in the right way...
We had celebrated our six years together and we were
teaching our children
the right ways to act towards their friends and family...
When things were getting well for us towards the mist of 2017,
I understood the meaning of
'changing ones movements and mindset to attract results...'
I often spoke to Omar whilst on his way to the office about certain
things he should tackle with government and the local community...
It's funny that people support you when your
'attitude and altitude,' is in tune with
the current community...
To me, success was doing the right thing and feeling the right way...
Special Birthday's and moments will always hold memories in one's brain,
but I think the best specialty is getting your work appreciated
by the community
and the right people...Omar always had 'wise words,'
to say about me and that formed the foundation of our relationship...
Our children were the foundation and meaning of our
relationship and to me that mean't the 'world of difference...'
 Speaking about achieving the right results Omar had a certain way of tuning his brain
into the right tune...
Sometimes it would take it ages to achieve a certain result and I helped
him by changing his constant habits and thinking....Sometimes changing
a certain pattern is the MOST IMPORTANT way to attract results...
He never had a problem with attracting attention because he had the looks,
personality, knowledge, 'guts and gawl,' and stamina to attract the right people...
Ever heard the saying 'it's not who you know, it's where you go...'
Before sleeping we would often learn from each other and visualize the outcome
of what he wanted and how he wanted to feel...
We can all let our dreams become a reality, the only thing
is what we want and
the 'attention we place on it....' I remember how difficult it was
sometimes to attract
the right shareholders in our business who would grow
the business in the
right direction...
Prayer and constant faith in God would achieve the ultimate r e s u l t s....

Pension rates were increased by 30 percent and pension personalities was
changed to 60 for both men and women...The government had issued an
'amnesty,' for prisoners who were behind bars for five years for
inclusion of a 'new trial,' with the success of technology and others would
receive up-to five years off their prison sentence....
The national broadcast had been increased from fourteen free-television channels
to forty-two with the investment of up-to 121 billion dollars in the
entertainment sector...
Households would receive 'tax-rebates,' if they lived with four or more people...
Hospice Centers and the inclusion of 'old-age,' homes would be speed-ed
up with an investment of 31 dollars rand by government...
Public schools would be free to all American's...Business Managers and Managing
Directors will be allocated free-advertising in magazines if certain income ratio's
were maintained...
The amnesty for taking money 'out of the country,' will be increased from
$750 000-00 to $1.4 million dollars...
Foreigners will be allocated a passport in the country if living in the country
for more than two years with the security of a job profile...
Bank names will be re-issued or un-barred after five years from the numeral state....
23 billion dollars will be spent on the 'land development act,' for cheaper housing for
persons who are disabled...Income tax will be reduced for 'high-income,'
earners by 10 percent....Housing for large properties will be levy-free...
Children will be able to have sex at the tender age of 16-changed from 18...
Personalities who are unemployed will receive a $3300-00 income
from government for one year-if below the age of pension...
Banks will be taxed by a further 7 percent by income....Parents who are divorced but
have children will have to undergo 'management conversations,' and the law of divorce
will later be discussed in this book....University Fees will be reduced by 30 percent
and a further 15 universities will be built for persons who cannot afford University...
Persons who have lost amounts in share -traded -investments will be allocated
a 25 percent return guaranteed by government...
F O U R new telecommunication operators will be introduced in the country...
Prices of fuel and high-taxed goods will be allowed to be imported by cheaper
exporting nations....No banking fees will be allocated to persons under 28..
These are some of the changes discussed with Members of Parliament
and senior government officials in 2017...

Omar had met with Members of Congress on a weekly basis to see if
The United States was 'keeping up to the taste,' of a first world country...
Very often he would say that some of the discoveries created by Man
were better than some of the American and British Universities...
He was spending hard and quality time behind his desk working out
ways of managing the economy...
I later realized that 'all talk and no play,' makes jack a dull boy..
His speedy talk in speeches on national radio and television
were 'always filled,'
with passion, magic, lust and honesty....He was quickly building polls
in all corners of the country as 'the most talked,' about celebrity
in the country...His release of four films this year will add a dimension
to his thinking and fans...
Once Omar finished with his speech's in stadiums he
would always share
a special 'dance,' and talk about ways of creating a
better future for all...

On the 17th of October 2017- one afternoon I had went into the
garage of our castle and read some of the diaries Omar wrote
since he was able to write..
You would be amazed by some of the truths and realizations I
realized on this day....

Alison: I have never seen so many love letters and fan mail to one
person in my entire life....

Omar: What are you doing snooping through 'old rubbish,'

Alison: I just thought that I'd make some space in the garage, Whew...
AM I amazed....Where did you get so many love letters and fan mail....
I am amazed by the amount of love-letters you
received in your past....

Omar: Ahh, that's nothing....Those letters were received
when I was in love
with many women and the notes scribbled to me....

Alison: You have four bags filled with so
many love-letters and a further
seven bags filled with articles about Omar Abdulla...

Omar: When you smart, you get that kinda attention-in
school, University
and till today...Imagine I stored all the messages I have
on my computer and mobile...

Alison: For what it's worth love....I love you much more
and don't forget
that even though I love you so much, I know that our love gets
stronger each day...

Omar: Well, thank you...It took me a long time to find you Alison...
I was just thinking how grateful I am to the creator....

Alison: So what is your secret to achieving all of this and so much
that I don't know about....

Omar: When you love someone, in the past or today
or even the future,
never try to trick the person you love...Keep to the
deals and promises
made...
Sure we are not all angels-like Mother Teresa...
Perhaps the oldest saying
in the book...'Honesty is the best policy...'

Alison: My, My, these girls date back from as early as 2001...

Omar: Yeah, Yeah, they are trophies of my achievements...
In school my trophies- I have lost count, so I kept
these messages
from the people to remember my past and know how
much some of them hurt me....

ALison: Hurt you...??

Omar: Yes, if you have not been hurt in your life...
You are not human...The greatest victory is to see the people
after some time, knowing that you have won...

Alison: How Childish...!

Omar: I Know...Perhaps memories to remember the days
I was a 'romeo of hearts...'

Alison: Oh Romeo, Oh Romeo...I am thy Juliet forever...
And I love you so much....

Omar: Thy feeling is mutual....


Click 'n Play with Footprints Filmworks
---------------------------------
-------------------------------------------
FF News: Current
*Information may be fictional when going to press...
-------------------------------------------------------------------------


Election Winning by The ANC
allows Freedom for ALL...!!



by Jacob Struben


(21 August 2014--FF News) President of South Africa

Mr. Cyril Ramaphosa says that South African's may

relax and enjoy the Sunrise tomorrow as his government

and management has allowed the freeing of the economy

by removing the E-tolls, building 3000 new homes within

the new year, expanding income by 21% over the next three

years, and other agenda's that he has been told about by The

ANC."

Reuters says that the new president will allow former presidents

including President Jacob Zuma, President Kgalema Motlanthe,

President Thabo Mbeki and President Mandela their incentives

towards democracy.

"South Africa was rescued from Apartheid, after De Klerk

had handled the towel in towards the fighting ANC. His dreams

of one day fore casting a country in the black man's hands would

most-definitely cause a positive change for the country."

The Electoral Commission of South Africa (IEC) said on

their website this afternoon, that after much debate

in The Western Cape and Gauteng, the country was

unfairly happy with the result of the election in May

2014.

"ANC had the majority support with an overall performance

of 58.4%, shedding 8.2% from the l a s t election..This is

largely due to Nelson Mandela's death, The

E toll system and

other price hikes, unfair spending with the

Department

of Health, Department of Agriculture, Department of

Finance and The Department of Nature

Convection."

ANC spokesperson, Mr. Sepho Maripeng

added by saying

that his new position as Minister of Defense

will allow

South African's the opportunity to a safer

and more

free country.
"We have set our ducks in order, whilst the

president has

kept a watchful eye on internal and external

matters

of security. We see the future of our

department growing,

with newly equipped fighter jets,

helicopters, Warcraft and

soldiers, all towards protecting our

country from known and

unknown bullies."

About 180,000 results for Footprints Filmworks


DA leader, Mrs. Helen Zille told Footprints in
The Western Cape,

that her meetings with

members from cabinet was to inhabit the balance

of agreements between The ANC

and Democratic Alliance so that DA

Ministers are managed by The DA,

without

the interference of The ANC..

"The DA, had performed much better this time

round, clinching

18.9 % of the votes, improving by 3.1%." says

The Cape Times...

"I had voted for The ANC, because they promised

us change,

they promised us more opportunities, they promised us more

jobs, and they promised us power in our homes. Many of the

shacks in QwaQwa, Diepsloot, Kuku, and Soweto still don't

have proper sanitation and electricity." agreed Benoni

resident,

Miss. Aliyah Limbada.

Mr. Christiaan Solver, from the University of Durban,

says that he

had agreed with SABC's opinion on the elections,

and the plan

for the next three years of South Africa remains in the clutches

of businesses who empower their communities, cities, townships

and societies.

"The new government has allowed a more relaxed
tax table,

and allowing the support of foreign nationals to
develop our

towns. They have legalized medical drugs for

treatment,

and have supported import rights from other nations."

President of South Africa Mr. Cyril Ramaphosa,

says that his

inauguration to the fleeing in of the state

president was

a 'step in the right direction,' as many ANC

leaders had

preferred him leading the country, than his former.

"We knew we had to make some change,

otherwise we

would see our farms being abandoned by whites

who emigrate, we

would see our fore runners of the country route to

other nations,

and we would see our

economy slip in the mud."

He continued on M-Net, by saying that

South Africa was in

'safe-hands,' with his management and

leadership, and has

special surprises for government in coming

months that will

support the infrastructure of the father

nation.

-----------------------------------------------------------------------------------------------------------------------------
RAPE VICTIM bites man's penis...!

by Wesley Govendar



(14 August 2014--FF News) Township talk in South Africa

sometimes gets a bit much for the local readers, after

hundreds of fights in shebeens, petty thefts and other

crimes...This crime in particular caught our eye, or rather

our mouth, when a woman allegedly bit a man's penis

on their first date..

"We met on the social network Facebook, where I reside

in Hammanskraal in Pretoria, whilst he lives in Soweto..We started

getting to know each other, liking each other, and slowly getting

to know each other...Our first date was on Sunday,

at a local shebeen,

where we discussed we would meet.."

said Miss. Komotso Ngani...

According to meetings with friends of The Ngani's,

they said that

she had found him cute, handsome,

and at times funny..


"She was attracted to his good looks

and stylish personality..They

had got to know each other over

the telephone, before meeting."

said a friend.

When Footprints in Soweto, spoke to

Mr. John Kekane, the

28 yr old said that it was an innocent date that
took place,

and she had agreed to go home

with him after a few rounds

of drinks and dances...

"After our 5th glass, we were both in the mood
to enjoy

each others bodies, and I asked her

to join me at my crib

in Soweto...When we reached my home,

I started to kiss

her, and asked her to kiss my penis...

She was kissing it,

and I asked her if I can put it in.."

he adds.

Police commissioner at The Soweto Police Station,

Mr. Devan Naidoo says that the complaint

was made

by the accused and the victim, after the victim had

laid a charge of sexual harassment and rape.

"He tried to put it into me without my content..

I did find

him likeable when he took me to his home,

and as for

the kissing of the penis, I did do it, but wanted to go

home because I felt too drunk."


Speaking to The Soweto Times,

Dr. David Lekaba adds

that

that there is a major difference between love and lust..

"It is unfortunate that many teenagers these

days confuse

love with lust..In my honest opinion true love

comes after marriage

or after living with the person for a minimum

of one year...

After the

couple understands each others habits

within the

year, we can

call it love."

Mr. Kekane elaborates that he has been

driving a fancy vehicle

and living on his own since 2012,

and would never dare rape

a woman..

"To me, it was mutual consent..I have a decent

paying job,

and we liked each other..It was our 1st date,

and things

like this happen all the time, where we bed

the woman on

the 1st date..I took it as normal..When she

bit my penis,

I yelled for help, whilst she called for a taxi."


Thumbnail 5:48

Footprints Filmworks Songs

The Department of Correctional Services in South Africa says that

every e i g h t minutes there is a rape victim in the country.

"The only way to bring down rape in South Africa is

by promoting

awesome loving relationships, making people aware

about the circumstances

of rape, and by maturing our women to take home

men whom they are

comfortable with...All sex and lovemaking derives

from the person

being comfortable and happy with the relationship."

Dr. Samuel Macabe says that after careful

examination of

Kekane, the woman had bit chucks of his

scrotum and

the main dwelling, as per say...

"She had bit the organ and removed tissue

from his penis,

allowing him never to have children again."

Mr. Kekane who also spoke to

Footprints in Soweto,

noted that he had also laid a charge

against the victim

and will plead not guilty come August 29th.

"I am sitting in a holding cell because of her,

and once

I get bail, I will sue her for every dime she

ever made

in that transportation business of hers..

I did like her, and I

still do, and if she drops the

charges against me, who

know's, this time when I drop my pants

again,

it will be mutual consent." he bragged.

Mrs. Rose Ngani said bluntly that her daughter

was innocent

and she was not the type of woman to

jump into bed

with another man, let alone on the 1st date...

"Komotso is a loving and decent child and her

father and I

have brought her up with morals and dedication..

Sure she

is independent to do as she wishes, she is 24,

but for

her to do things like this, never happens in

our household.

I have warned her several times that the

only time you

open your legs for any man, is when you have

a wedding

ring on your finger."


The Johannesburg community

took to the streets once

again stating that since it is Woman's

month in August,

we should at least respect and honor

women and

don't treat them as they were created

from the

rib of MAN.

"Women have equal rights and obligations

in South Africa

as women, in fact some women earn more than men,

and even show better results..Let us as community

residents

respect and honor our beloved women as they are

the forgivers

of our offspring." said a passerby.
--------------------------------------------------------------------------------------------------------------
President's II VS South Africa...!!

by Michael Van Der Berg



(18 August 2014--FF News) South African's and the

rest of the w o r l d are in for a special treat this

coming Sunday, where millions of residents will be

watching South Africa VS President II at a special

e i g h t course meal sponsored by Pepsi, Nedbank,

Footprints Filmworks, Nu Metro, Fehmeda's Boutique,

France Telecommunications, Bank of America and

South East India OIL.

"The Presidents men are elected from a special disabled

community in Australia, where their dream was to watch

the presidents men, VS world ranked cricket nation

South Africa. The money received through broadcast rights

and ticket fees will be used in donation to the Sydney
Childrens

Home and The Melbourne Orphanage." said a player...

According to Captain of The President's II,
Mr. Sachin Tendulkar,

he says, that this effort by 'the old boys,'
to compete against

the tigers of South Africa will be competed in
London, at The Oval..



"We have a squad of 11, who are perhaps too old,

who are

perhaps a bit shattered, who are perhaps

cranky, and who

sometimes have lost the skill to play

the sport, actually show

their achievements over the set

of time...My team consists

of old cricket players, worn out

bowlers, men who have

not hit a cricket ball since they

retired, but the 50 over match,

should provide some motivation to our youth."

Australian batsman Mr. Steve Waugh says that it

was way passed his age by batting at number four,

but was thrilled to support the orphanage..

"Some of these children don't have parents...
Some

of these children don't have legs or arms to throw

a cricket ball..Some of these children live on less

than $6 dollars per day, and some of these children

have been raped, abandoned and neglected. Let's

hope Andre Nel has some spunk when bowling to me,

when I bat."

South African Captain Mr. AB De Villiers says that he was

excited to meet the legends of cricket with some

of the team members being above 60...

"It's always good to get coaching lessons from the old

dogs of history..I have placed Hashim Amla and Quintin

De Kock as my openers to face Allan Donald and Waqar

Younis.."


Thumbnail 32:07
Sachin Tendulkar 200 runs
notout inning whatch this

Speaking to Footprints in London, local resident
Miss. Zarina Khalik says that

she will attend the g a m e as she loves
watching Jonty Rhodes field

for The President's II...


"Jonty is my most favorite cricketer in the whole

wide world..He is

so so amazing, and maybe he might be close

to his fifties, I still do

wanna see him splash around the field..."

Commentator, Mr. Trevor Quick noted to
The Sunday Times,


that he was pleased with the outcome of
the deal that would

support the children's home..

"Watching my old cricket players as a team
that is mixed and

yet united is what really makes a commentator
a commentator...

When

you watch people who do what they
did in the past,

and still win applause,

that is genuine dedication and support

for the game."

West Indies cricketer Mr. Brain Lara says
that he only plays with

his sons cricket, and facing the mighty
Dale Steyn at

number three

is already giving him nightmares..

"When chosen to represent The Presidents II,

you never say no..This

team is the most profiled and searched

cricket team in the world."


Other celebrities including Mr. Barack Obama,
Miss. Sakeena Joosub,

Miss. Lara Dutta, Mrs. Aishwarya Rai,
Mr. Omar Abdulla, Mr. Mohammed

Surkot, Mr. Tom Cruise and Mr. Shar Rukh Khan
are said to attend

as well...

"We are expecting an audience base of 56000

for the international

stadium seats, and over 800 million other guests..."

said groundsman

at The Oval..

Mr. Sanath Jayasuriya, crackled to
The London Express, that he

was use to the angle of the pitch at The Oval,
and fancied the likes

of Imran Tahir and JP Duminy..

"These spinners, I doubt will attract much
spin from the pitch during

the 30th and 40th over, where I am expected
to bat at number five..I

am hoping we build a solid partnership
up front, and when we come in

to bat, we can strangle the bowlers."

Although Spring S E A S O N in London,
during the

month of August,

many President II supporters are hoping

that they have a full game.

"The worst thing about playing at

The Oval, after six, it starts to

drizzle." said a fan.

Manager of The President's II, Pakistani
personality,

Mr. Wasim Akram says that he will
work his magic

with the bowlers and batters to
try to forge a score

above 350, should they bat first.

"It's always good to bat first at
The Oval, and if we get

a good score on the board during
the initial overs of the

game, keep the momentum, and build
100/150 partnership

between our openers,
we are in with a chance against the

athletic South Africans.."

www.footprintsfilmworks.net click 'n play

------------------------------------------------------------------------------------------------------------------------------------------------------
Malaysian Aircraft CRASHES IN BRAZIL...


by Zurika Klaasen


(8 August 2014--FF News) Almost s i x months since the

disappearance of Malaysian Airlines Flight MH370, Malaysian

Airlines are 'holding their hearts,' with pain for the

hundreds of passengers who crashed into

the cold South

Atlantic coast of Brazil.

"The plane was destined to reach Beijing from

Kuala Lum Pur, and whilst

en route towards Beijing the plane had flew off course,

crashing into

the bitter South Atlantic."

noted Sergeant Adam Lowenski.

Lowenski, A Brazalian Aviation specialist told

Footprints in Rio De Janiero,


that the plane had probably

crashed on that fatal

evening on March 9 2014.

"The planes destination got lagged with the computer,

after Pilot B had fallen asleep, whilst his co-pilot enjoyed

song and dance with cock-tail waitresses."

According to BBC, the plane had an estimated

239 passengers,

and whilst in flight above 20 000 m,

the captain had said

"Good night,

See you in the morning," and there was never

a morning to be

heard about."

Mr. Xi Lee, a Beijing resident says that his brother was on

the flight, and lived in pain whilst the s e a r c h was on.

"The police had questioned my father about my brother,

people said it was a Chinese terrorist attack, and am livid,

that he is dead." he was interpreted as saying.

South Korean Engineer, Mr. Xinping Pong, noted to Asia

News, that it was more than 90

days that the mystery

of the missing flight became a 'hope no more...'

"When we discovered the remains of the jet,

we knew it was

the airliner that went missing in March.

We are grateful

to have found the wreckage, and pray

for the people

who died."


Thumbnail 5:40
Mohabat Ho na jaye--kasoor

Minister of Aviation and Aircraft for Malaysia,

Mr. Hoosein Abdul Rahman,

says that the plane

was rumored to be swallowed by the

wolf of the sea, The Bermuda Triangle.


"The Brumuda Triangle, near Florida, is the deadliest

wolf in the sea, and we had estimated

that the plane

had crashed near Florida.

With the discovery of the planes

remains, and the footage studied,

we have learn't to employ

staff who understand the risk

of risking people's lives."

President of China Mr. Xi Jinping added by

saying that

the 'global community,' was distraught that

Malaysia had cheated

Chinese residents an opportunity

for a better tomorrow...

"We should l e a r n from this incident

not to fake degrees

to become pilots. We should be

responsible in our work

ethics and brotherhood,

and this disaster is a disaster that

waited to happen, because of our

slovenliness to protect

our people." he was quoted

as saying on China TV.




Footprints Filmworks video galleries
Thumbnail 9:09
99 Names of Allah - Owais Raza Qadri

Over 31 country's had joined in the support

to find the missing

plane, and while millions of residents were

quoting where the plane,

might off gone off track, many had given

up hope after the 90

day search for the crew.

"We are living in the 21st Century, and not to

find a plane today,

would be like the biggest mystery. If you use

Google MAPS, you

would be able to track and monitor

any plane around the world." says Google

Ceo Mr. Stanley

Richardson.


The South African Sun, concluded on

their website that

the findings of these remains of flight MH370,

is no

mystery at all, because they had studied

the route of

the plane, and checked the weather, and

worked out

which directed she might off crashed.

"She had crashed probably around 3:33 am,

hitting

the Earth's Ocean, at over 128KM per

second, and

was found sunken by divers swimming

the coral

reefs of Brazil."

Click 'n Play...
-----------------------------------------------------------------------------------------------------------------------------------------------------
Wedding Planner causes
"DEATH,"
of an innocent child...

by Tracy Mcdonald

(9 August 2014--FF News) Whilst the r e s t of the country is

enjoying a festive Woman's Day, celebrating the incentives

of women, a local Roshnee woman faces charges of

misrepresentation, fraud, defective product and manslaughter

reported The Roshnee Sun.

According to The Roshnee Sun, a local con artist
Miss. Kulsum

Moola advertised in the local paper her leading
company

Decadent Dreams.

"She had advertised that she owns a wedding

planning business

and wanted clients for her business in the area's of

wedding dress

design, catering, hall decorating and food preparation."

echoed

the newspaper.

Father of The Bride and prominent businessman

Mr. Akber Sayed

says that he had paid Decadent Dreams a sum of

R400 000 for the entire wedding...

"We are a large family and she gave me her word

that she

will get my daughter and son-in-law married..

We had paid her

in cash during the course of the month,

and promised that a

guest list of 1000 will be provided for, my

daughters dress would

be designed, and we chose a turquoise and silver

wedding theme.

She had claimed to organize two white horses

and a cart,

so when the guests arrive they will be

escorted to the main

hall by horse."

"Marriage is something not to be messed

around with. When you

give your word to the families that everything

will be good and glamorous,

they expect it, not the total opposite."

said a guest.


According to Police Station Commander,

Mr. Nalesh Singh,

he says that the father had laid a complaint

to the police

on the charges of misrepresentation, fraud and

other charges.

"We can confirm that she had only cooked for

600 guests,

whilst

the material used for the wedding dress was

artificial...

She further made

misrepresentation when a child had eaten her

decadent dessert and

died."

"When you plan a marriage between two people

who love each other,

everything has to be 100%...We organized a beautiful

tea garden

as a location with swan birds and ducks, and she

messed it up, all

because of her faulty attitude and know how

about weddings." noted

mother of the bride Mrs. Zainub Sayed.

About 3,220,000 results for Footprints Filmworks


Mrs. Aneesa Seedat told Footprints in Roshnee, that every

woman dreams

of marrying her 'PrinCe Charming,' and when Ebrahim walked

into her life,

she begged and pleaded with her family to get married...

"I am a good woman and protected myself for the man I marry...

I never

dated, I never kissed anyone. When Ebrahim came strolling

along, I knew

he was the guy, with his hazel eyes,

and curvy hair. When we decided

to get married three months ago, my father

agreed to pay for everything...It

so happened that this Kulsoom, had destroyed my

dream day."

Sitting in her cell at The Brixton Police

Station, Miss. Moola

told The Brixton Times, that she was

short changed during

the preparation of the wedding and is

sorry a child is not

alive because of her...



"Little Adam could of been alive today,

and because of me he is

dead. The father of the bride wants his

money back, I will gladly

pay him back and luckily my business is
insured for public

liability in

the case if anyone dies from the
food I supply."

she gnawed.

Mr. Ebrahim Seedat concluded
his statement to

The Roshnee Sun,

that he had planned on planting a son
in the evening,

instead he has

to live with his wife's complaints about
the wedding...

"Not only is the wedding day a dream
day for the bride,

it was for me

too, and when the staff told us that they
was no food left,

the curtain

designs started falling off after guests
entered and the

stretching mike systems, perhaps
we should just be

happy that some

day, we will have our children
awesome tales to

tell of their parents."


Click 'n Play...
--------------------------------------------------------------------------------------------------------------------------------------------------------


Oscar Pistorius 'JAILED,'
           for 25 years...!!


by Caren Le Roux



(15 August 2014--FF News) This Friday, marks the celebration

of millions of international residents after Judge
Thokozile Masipa

stated to members in The Pretoria High Court,
that the accused

be sanctioned for a period of 25 years with the
possibility of parole

after 14 years...

"We see the accused in acting against the laws
of Justice, and will

be carried his sentence with immediate effect.."
liberated Mam..

South African's who were awaiting at length

for the verdict since March 2014, have been awaiting

anxiously for

the result that 'tortured-'n-tormented,' the global

population

since 14 February 2013...

"Everybody who is everybody has been following

the trial of

Oscar Pistorius after murdering his girlfriend

on the eve

of Valentines Day." says Teenzone Magazine...

Whilst hundreds of journalists waited for the

verdict, many had

stormed local newspapers and websites with

outcomes of the

verdict...

"We knew that when he took the stand, Nel

would destroy him,

with his theories of the fatal shootings...

We were aware of the fatal

screams before the forth bullet that

actually killed her.." reported

Janice Kewl, a Los Angel es resident.

Another resident who spoke to

Footprints in Pretoria, says that

the witnesses had heard screams before

the shooting and the evidence

presented to the court about the cellphones,

is what sealed the deal.

"As everyday residents, we often booked

the entire day to watch the trail

and posted our comments to each

other..When the investigator in charge

had told the court about Reeva's messages

before she died, sealed the deal

for the state."



Prosecutor, Mr. Gerrie Nel who was in an element

when the verdict

was read, did some of the crying as

compared to Oscar's 'green-bucket,'

that he has been using...

"We knew the witnesses statements

would support our

agreement

that this was pre mediated murder,

and they had

all played their part well...We

had the support of The ANC Women's Forum,

The Crime and Investigation Unit

of Chicago, thousands of news channels, and people

who believed that if you

kill someone, the l a w has to pay full punishment."

 
CBS News reported that this has been 'the most watched,' trial

since OJ Simpson, and whilst many had routed for Oscar to be

free, instead, the millions of other residents were happy that

Justice has been served.


"Let this send a clear message to South African's

and the rest

of the world, that if you own a gun,

be responsible

for the

weight you carry."

Oscar Pistorius's lawyer Mr. Barry Roux was

unavailable for comment,

amid his client being stone broke after

the trial..

"This trial has cost him all his wealth, and by that we

talking R58 million rand,

his career and friends, and will soon be welcomed

by a prison that is known

to the court, but is left unidentified until further

discussion..." noted

The Dublin Express...


Skeptics who spoke to The Gauteng Times, say that whils
t millions of people had wanted

'a trial by media,' the Judge had played in tune with the
media, but in reality, the verdict

is that Oscar will be moved to Australia,
to live his life out..

"His career is destroyed and Mam had
to play in line with

the expectations of the people...If

she were to give her true verdict in front of millions,

who knows what will happen to

South Africa..."

Keeping the skeptics in mind, The Ministry of

Justice in South

Africa read that the verdict by the

supreme was in line to expectations

from the general population...

"When a murder occurs in Diepsloot, no-one talks
about it,

and the man

gets 25 years to life...When a rape occurs in Soweto,

a man is sentenced

and forced to leave his family alone..

When a celebrity commits a sin, against

humanity, the rule of like for like should apply."

"He was the blue-eyed boy of our family before he shot

my precious daughter...When the Judge read the verdict

today, I could see in his eyes that his poor little blue eyes

looked rusty..He deserves the punishment for killing my

daughter and may God bless his soul." added June Steenkamp.

The paralytic super star Mr. Oscar Pistorius was being escorted

by The Pretoria Police as Footprints in Pretoria, tried to catch

a quick w o r d...

------------------------------------------------------------------------------------------------------------------------------------------------------

"Thumps UP" for Zakiyyah Kalla...!

by Omar Adroos

(9 August 2014--FF News) "She has done it, My little daughter

has finally become

a Hafiza..." were the w o r d s of the proud

father of six, Mr. Ebrahim Kalla.

Kalla says that his daughter had enrolled at

The Al Jassat University of Economics

in England, in July 2008, and finally his daughter

is coming back to South

Africa with a Bachelors Degree on hand,

and an added bonus of

completing the Quraan, off by heart...

"She returns this coming Saturday, from The

UK, where she had studied at

the University to grow my ailing Wholesale business...

Inshallah, she will

be able to build the legacy for my business

that I once upon a time

dream t about." he bragged...



Miss. Zakiyyah Kalla, who spoke to Footprints in London,

says that she

had not followed in her evil sisters footprints by getting

married at 28,

instead, she preferred to have a degree

behind her name, before

settling down.

"I have a boyfriend in South Africa, and we

have been chatting

on Footprints

Fuzz Forums and WhatsApp, but cannot wait

to return home,

to finally get married."

she choked.

According to The Al Jassat University, Kalla had

decided

to join the University,

when she was only 18, and today, aged 24,

will be leaving

the country, to

lay a foundation with her family.

"It is unfortunate that many women get

married long

before their time,

without the moral and mental support for

their husbands...

Zakiyyah has

leaped beyond boundaries with her competition and has

always achieved

high grades including Business Economics, Management

and Leadership,

Motivational programs and other entrepreneurial

courses that has

allowed her to get a job anywhere in the world

with her qualifications."

 

About 40,100 results

 



"She had stayed with me here in London, she had woke

up before the Sun

even rose, and sometimes would return after Sunset,

with books and

more books. Today, I am proud of my little sister that

she has achieved

the milestone of a UK degree, with the notation of ISLAM

in her heart."

says Kalla's older sister Mrs. Akoo.

Akoo adds that with the treasured name behind her

sister's name,

she can only marry this bloke who has been calling their home

since 2012.

"My sister always wanted to marry Junaid, and they

waited till she got

her finals, and with A's grade, he will have a tough brain

to pick

in the bedroom." she elaborated.


The Al Jassat University says that the university

offers more than 5000 degree's

with an average price of £20 000, per annum.

"Zakiyyah was lucky, in that she achieved 8 A's

in her final yr of school,

so she managed a fully paid bursary.

She had won

several awards at the university

including Champ of the month, won

several Netball

and Volleyball competitions,

and she has the power in her voice

to one day pray

for major mosques around

the world."



Noting, the Universities w o r d s about

Zakiyyah, Junaid says that her

voice is far from sweet when they have arguments...

"She has this dream to one day become one

the 1st female Imaam's

to pray in Mecca...She

has a powerful voice to tweak my inspiration

for marriage

when she returns

on Saturday."

Miss. Kalla who told The London Daily, that

she had enough

of being a bookworm,

and finally it was the time to bring her

colorful personality to the party..

"We as Muslims believe and have faith that

our parents

are our springs in our life.

My mother, my father, my brothers and

my sisters have

all supported me through

the years, and it's about time that I support

and love my family

when I return...Living

in London, has taught me about responsibility,

has taught me about

dedication to

Junaid, has taught me about real life circumstances,

and let's hope the knowledge

that I have learn't here in London, can offset

my siblings."

According to STATS UK, the graduate who completes

his degree

at the University of Al-Jassat, can walk into any

business enterprise

and demand a salary beginning at $120 000 PA.

"It's always good to build a solid foundation,

a foundation

so strong that

no one can break...


Sure enough, we all have emotional

barriers that we

have to withstand, but when one has a

solid backing

the way

Zakiyyah does,

the world is your oyster, you just have

to bloom." noted a

friend of The Kalla's...

"We have a special meal and ho-ha planned

for Saturday,

when

she returns,

and cannot wait to give my sister a hug and kiss."

noted

Mr. Mohammed Kalla.

"One has to have dreams for another in order

to excel in ones life,

and my dream for Zakiyyah is to one day pray

in Mecca, have those

eight children that she has been talking about,

and let's

hope

our marriage forms a success in our lives...




She has a brain

to pick,

and every moment we chat, it makes me

eager for the next."

concluded Mr. Junaid Carrim.


Click 'n Play...
Footprints SA Investments LTD
Page 1 of 6
Warning
: Illegal string offset 'active' in
/home/footpakk/public_html/templates/prismatic-for-joomla-3.x/html/pagination.php
on line
89
Warning
: Illegal string offset 'active' in
/home/footpakk/public_html/templates/prismatic-for-joomla-3.x/html/pagination.php
on line
89
Warning
: Illegal string offset 'active' in
/home/footpakk/public_html/templates/prismatic-for-joomla-3.x/html/pagination.php
on line
89
Warning
: Illegal string offset 'active' in
/home/footpakk/public_html/templates/prismatic-for-joomla-3.x/html/pagination.php
on line
89
Warning
: Illegal string offset 'active' in
/home/footpakk/public_html/templates/prismatic-for-joomla-3.x/html/pagination.php
on line
89
Warning
: Illegal string offset 'active' in
/home/footpakk/public_html/templates/prismatic-for-joomla-3.x/html/pagination.php
on line
89